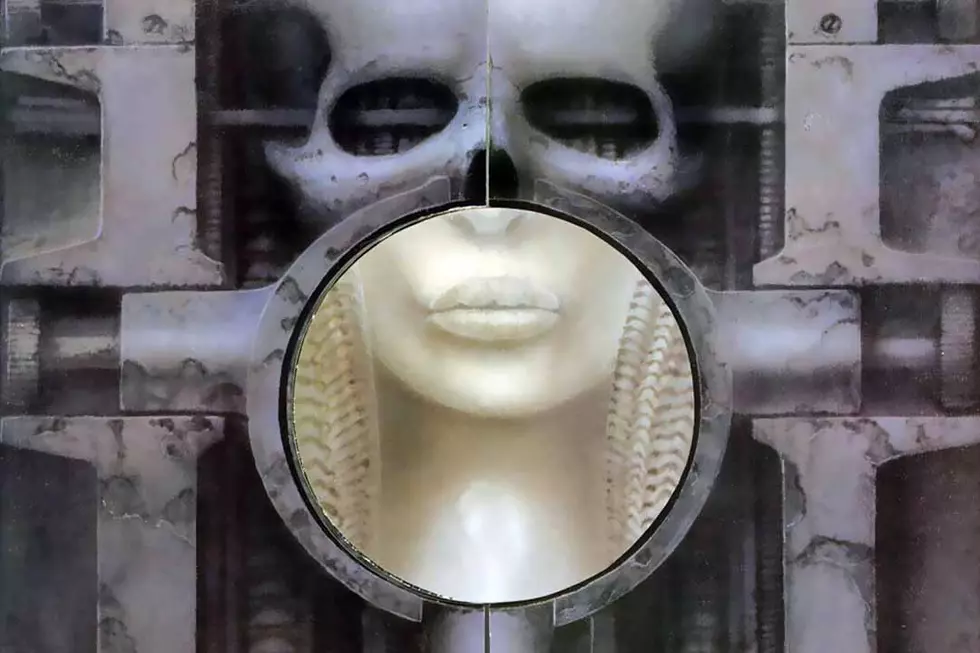 How Emerson Lake & Palmer's 'Brain Salad Surgery' Became a Last Hurrah
Manticore
Brain Salad Surgery was Emerson, Lake and Palmer's last great album, a final moment of collaborative pomp before the group began to fragment into three separate entities.
Sure, it might seem a bit over the top. But that's the thing about ELP at their peak: There really was no top. Carl Palmer admitted as much in the liner notes included in the album's reissue. "We're not a straightforward rock band," he said. "We are a saber-rattling band!"
Even the recording of Brain Salad Surgery reflects its time, with a setting as flamboyant as Emerson Lake and Palmer's combination of rock and classical music. ELP's previous album, 1972's Trilogy, had been such a studio creation that the trio felt that it could never recreate the record in concert. That sparked the idea of a stripped-down approach for the follow-up; Emerson Lake and Palmer wanted to move away from 24-track recording and toward something more straightforward.
READ MORE: Top 10 Emerson Lake and Palmer Songs
Well, sort of: ELP purchased an entire movie theater, ripped out all of its chairs and retrofitted the space as a practice room. "I think Brain Salad Surgery represented creating an album out of a collective inspiration," Greg Lake said in the reissue's liner notes. "That was the motivation behind buying this cinema to rehearse in – to try and do something with more of a live, rather than preconceived, feel."
Listen to ELP Perform 'Karn Evil 9'
'Brain Salad Surgery' Was Technologically Groundbreaking
Once recording started, ELP could hardly keep from tinkering anyway. Best known for the futuristic, three-part and nearly 30-minute "Karn Evil 9," Brain Salad Surgery arrived on Nov. 19, 1973 as a technological wonder. It features the recording debut of a prototype Moog Apollo – the first-ever polyphonic synthesizer – on the opening "Jerusalem," and an early attempt at working with electronic drums on the muscular tweaking of the 20th century classical music piano concerto "Toccata."
Emerson Lake and Palmer would eventually tour the album, hauling 36 tons of equipment with them, including what was referred to as the first discrete quadraphonic PA system – not to mention a huge rig that levitated Keith Emerson's keyboard so that it could be spun, with him on it, a full 360 degrees.
READ MORE: Top 40 Albums of 1973
This is how a prog band got back to basics. But it wouldn't last long. With punk and New Wave right around the corner, the trio's 1977 follow-up, Works, was essentially three solo records featuring appearances by the other members of Emerson Lake and Palmer. The end was already in sight.
Top 50 Progressive Rock Albums
From 'The Lamb' to 'Octopus' to 'The Snow Goose' — the best LPs that dream beyond 4/4.
Gallery Credit: Ryan Reed
ELP Are One of the Bands Who Hated Their Own Albums
More From Talk Radio 960 AM