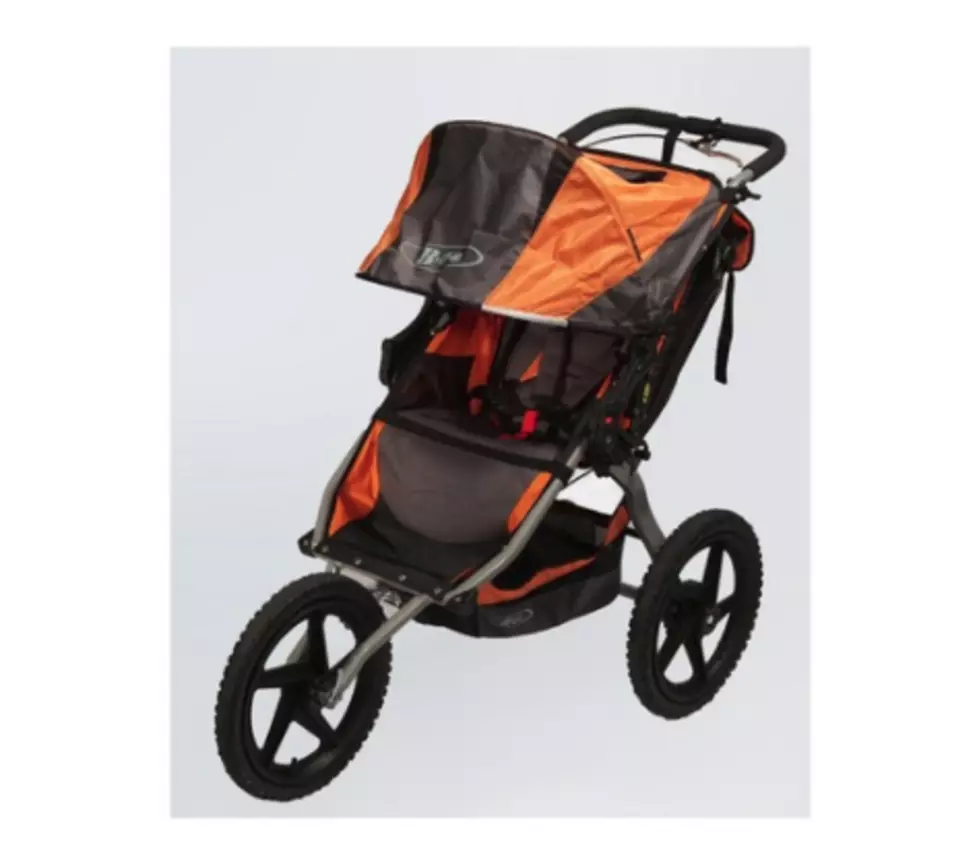 Federal Regulators File Complaint Against Stroller Manufacturer
Consumer Products Safety Commission
Joggers and runners on the streets of Acadiana are not an uncommon sight. With the Zydeco Marathon set to run through the streets of Lafayette in less than two weeks you can bet athletes of all abilities are working on the final stages of their training program.
One obstacle a lot of parents who are runners face is what to do with the kids while you're out on a run. It was for that reason the jogger/stroller was created. Think of it as a human-powered lightweight carriage. In most cases, these strollers add to the enjoyment of training and parenting.
The exception appears to be certain models of the B.O.B. stroller manufactured by Britax Child Safety Inc. On February 16th the U.S. Consumer Products Safety Commission filed a complaint against the company for failing to issue a recall or repair defects in some of the company's products.
According to the complaint almost 100 people, 50 of them children, have been injured while using the products specified in the complaint. It appears a defect in the stroller allows the wheels to detach from the stroller while in use. As you might imagine that's a pretty dangerous defect for both runner and passenger.
The complaint suggests the defect could be in strollers manufactured and sold between December 2011 and September 2015. The complaint also suggests that many more strollers manufactured outside of those dates could have a similar defect.
The complaint hopes to persuade the manufacturer to issue the appropriate recall and safety information to consumers. Until that time those who choose to continue to use these products are urged to exercise extreme caution and understand the safety risk involved.
More From Talk Radio 960 AM