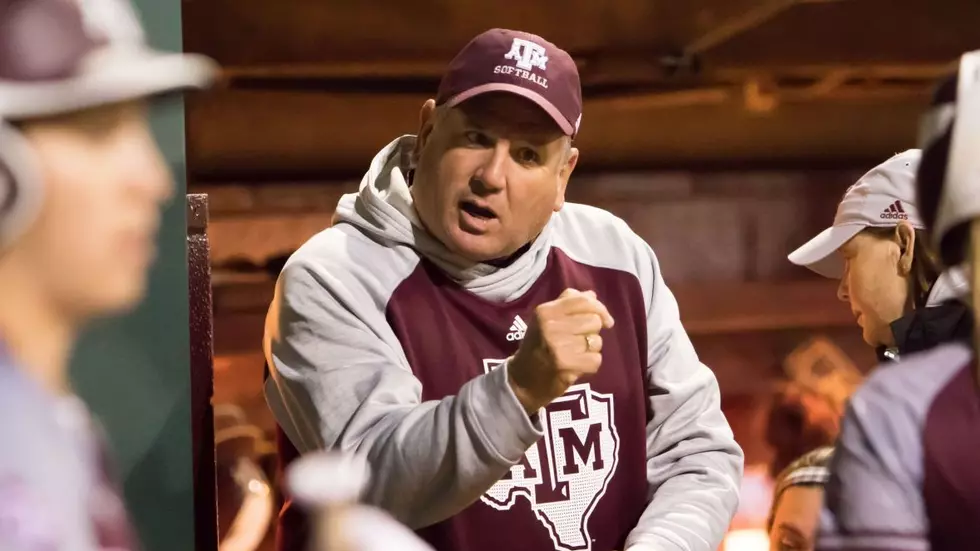 Gerry Glasco Reported To Be Named New Ragin' Cajuns Softball Head Coach
AuburnTigers.com
Glasco currently is the Associate Head Coach at Auburn, a position he's only held since earlier in the fall. Before that, he had a similar position with Texas A&M for the last three seasons.
The Aggies went to the World Series in 2017 and Glasco was credited with being a key contributor to the success of their offense.
The SEC is where Glasco has spent much of his college coaching years, also being a part of the staff at Georgia for six seasons.
In addition to his collegiate coaching, Glasco has led two NPF championship squads, including the USSSA Pride in 2014 and the Scrap Yard Dawgs this past summer. (NPF is the premier women's professional softball league.)
Of course, we all know here in Cajun country of the controversial firing of Michael Lotief in early November and the subsequent search for his replacement. If this report is true, then it appears the Cajuns have found that person.
The Ragin' Cajuns finished the 2017 season with a record of 47-8 while winning the Sun Belt Conference. However, the team was eliminated in the Baton Rouge regional with a 2-2 record.
The roster for the Cajuns remains to be seen as many players are thought to be seeking to transfer after the dismissal of Michael Lotief.
More From Talk Radio 960 AM