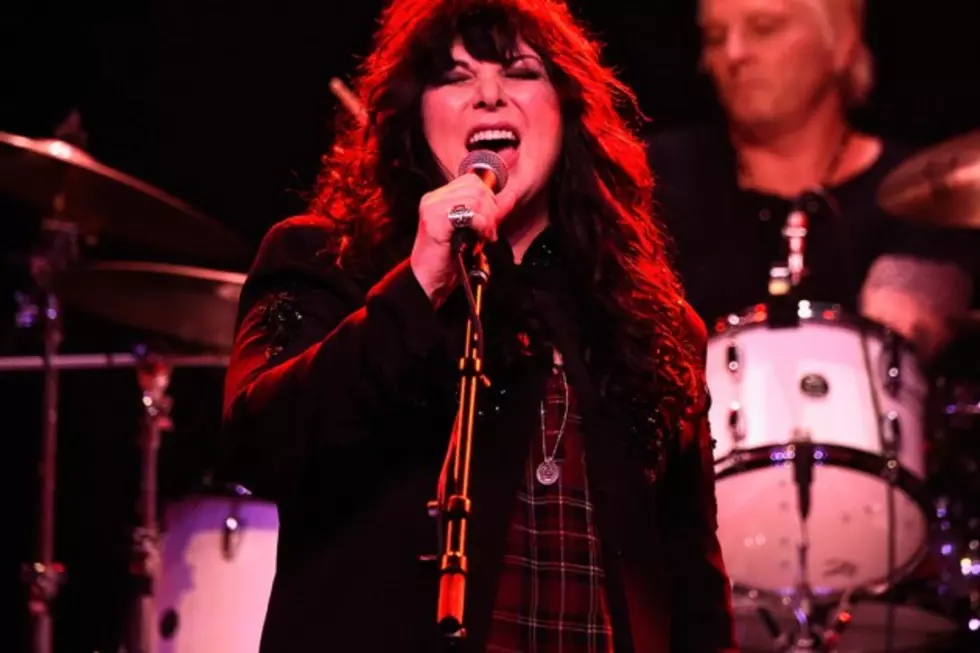 Heart Get the Little Things Right in Ohio: Concert Review
Frazer Harrison, Getty Images
"Is she really still gonna hit that note?" That was the question my wife asked as Heart were building up a big, dramatic opening for "Straight On" early in their set at Cleveland's Rocksino earlier this week.
She had no reason to be worried. Once the tension had been properly built, and with the capacity crowd eager to burst, singer Ann Wilson nailed the song's high-pitched "Quite some time ... " opening yelp just perfectly. And little moments like that – sister and guitarist Nancy Wilson's dazzling acoustic intro to "Crazy to You," a particularly fierce take on "Bebe Le Strange," an unexpected but delightful cover of Robin Trower's "Day of the Eagle" – were in abundance during the night's hit-packed, admirably economical set.
The group also deftly managed to strip popular but somewhat divisive '80s-era hits such as "What About Love," "These Dreams" and "Alone" of a few layers of gloss, trading some of the more overpowering synthesizers for electric or acoustic guitars. These weren't dramatic changes – a large and vocal majority of the crowd was ecstatic to hear these songs performed as they remembered them – but maybe it was enough to remind any remaining '70s snobs in attendance that these are actually well-crafted tunes.
After closing out their main set with strong takes on "Crazy on You" and "Barracuda," Heart came back for a three-song encore comprised entirely of Led Zeppelin songs ("Immigrant Song," "No Quarter" and "Misty Mountain Hop"). On paper, it seems a little weird for a band with such an impressive back catalog of their own to end the night with so many of another group's songs. But Heart and literally everybody else in the crowd didn't seem to be having anything less than a total blast while it was happening. So I decided that I'm just an over-thinking idiot and joined them.
Meet the 100 Percent Fan-Voted UCR Hall of Fame
More From Talk Radio 960 AM