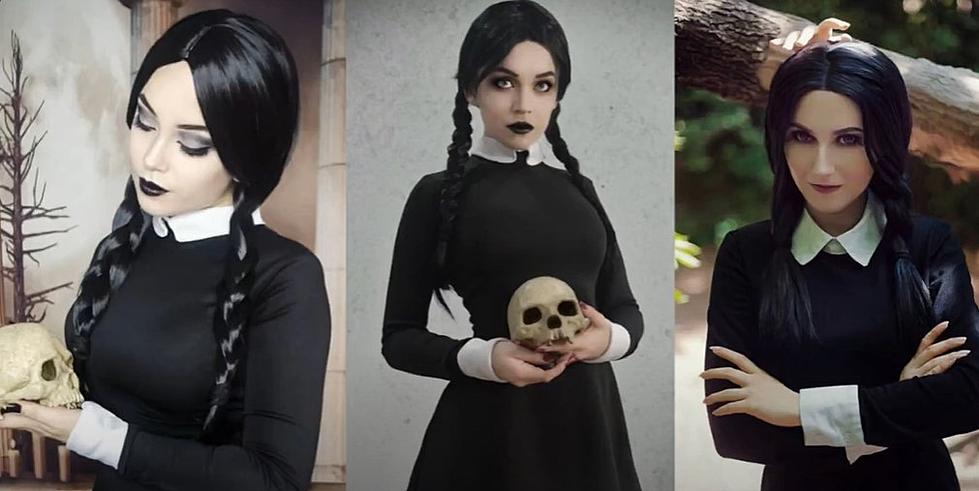 2023 Top 10 Most Popular Halloween Costumes To Buy
Youtube
There are several local and statewide Halloween attractions opening early this year. Many are set to begin tours and operations in a few weeks. A big reason for all the hype surrounding this year's festivities is most Halloween events were closed or shut due to the coronavirus pandemic.
People are excited about participating in various Monster Balls, Costume Contests, and Trick-Or-Treat events. Now is the time to go shopping for a costume, and we got you covered on the latest and creepiest trends! If you need a little inspiration, no problem. Based on Google search data, Aug 2022- July 2023, these are the Top 10 Most Popular Halloween Costumes in 2023:
#1 - Wednesday Addams from Wednesday
569,520

#2 - Barbie from Barbie
554,980

#3 - Shuri from Black Panther: Wakanda Forever
172,600

#4 - Spider-Man from Spider-Man: Across the Spider-Verse
148,780

#5 - Ariel from The Little Mermaid
68,330

#6 - Jigsaw from Saw X
58,180

#7 - Maddy from Euphoria
34,690
#8 - Gamora from Guardians of the Galaxy Vol. 3
24,390

#9 - Ted Lasso from Ted Lasso
17,860
#10 - M3GAN
11,460
There you have it!  Based on Google searches those are the most popular Halloween customers for 2023. For even more costume inspiration, click here.
LOOK: The Most Famous Actor Born Every Year