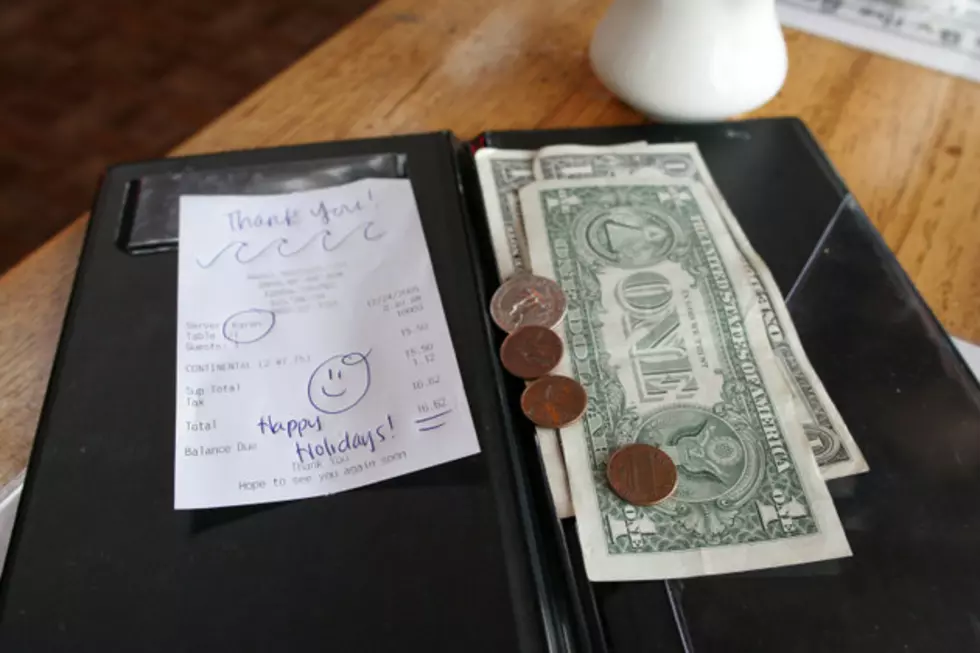 Louisiana Waitress Arrested for Tipping Herself Over $600
Michel Heitzmann, ThinkStock
A Baton Rouge waitress has been charged with theft after she allegedly tipped herself over $600 on a customer's receipt for under $25.
The East Baton Rouge Sheriff's Office reports they received a call from a concerned manager at a Baton Rouge restaurant after receiving a complaint from a recent customer.
The customer told the restaurant manager she was "charged $680.15 on her $24.15 meal" according to WBRZ.
The manager then found a copy of the receipt in question and confirmed the customer's claims.
From WBRZ.com -
"The manager found that Rylee Francis, 19, was the waitress responsible for that specific receipt. 
The manager found a copy of the receipt, which showed that Francis had 'clearly' written in the tip for herself, without the customer's knowledge or permission."

Rylee Francis, the waitress involved in the incident, was arrested Wednesday and charged with theft and credit card fraud.
Here are 50 of your favorite retail chains that no longer exist.
More From Talk Radio 960 AM