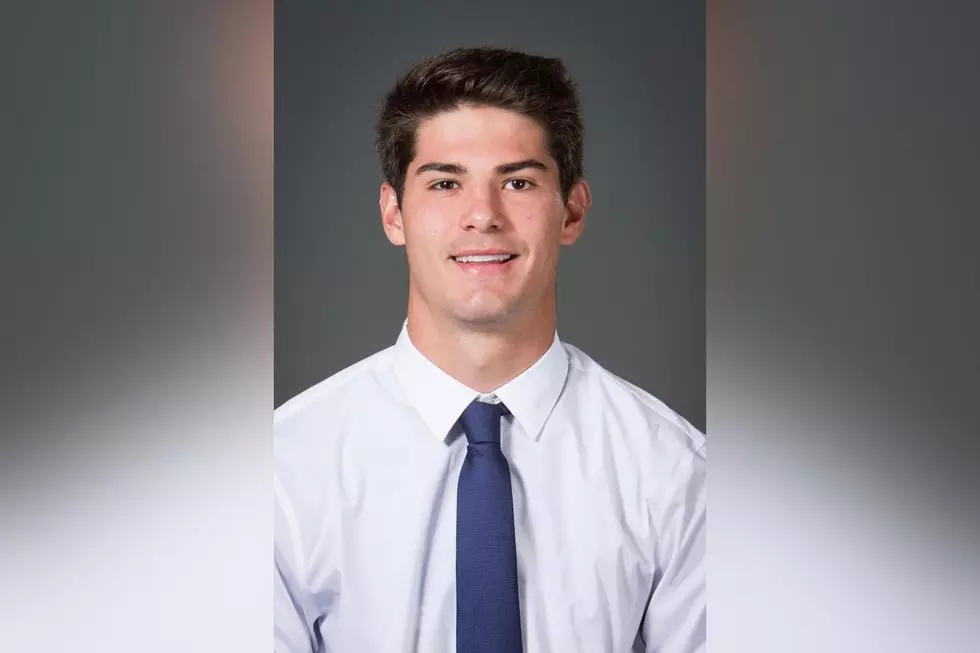 Son of Former NFL Player Comes Forward as Driver in Fatal Baton Rouge Pedestrian Hit-and-Run
WAFB
The driver of an SUV wanted for the fatal hit-and-run of a pedestrian on Ben Hur Road has turned himself in to police.
UPDATE:
Walter Andrew Brister IV has bonded out of East Baton Rouge Parish Prison. His bond was reportedly set at $10,000 after he was accused in the fatal hit and run on Saturday night (Oct. 8) that claimed the life of 44-year-old Jude Jarreau.
According to WAFB, the Louisiana Tech Student's attorney says his client "did not realize he was the person responsible until the following morning."
There were many questions surrounding the original news report over the amount of time between the incident on Saturday night (Oct. 8) and when Brister was ultimately processed on Wednesday (Oct. 12).
Attorney John McLindon says he notified authorities "within hours" of the accident about his client's involvement in the death of 44-year-old pedestrian Jude Jarreau. He says all parties agreed that Brister would wait to turn himself in on Wednesday, mainly because Monday was a holiday and the courts would be closed.
The WAFB report also stated that Brister's lack of a mugshot was due to a new law that restricts the release of mug shots "for charges deemed to be non-violent".
There has been much speculation that Brister's decision to flee the scene and arrange to turn himself in at a later date could be due to the fact that was drinking that night. His attorney declined to comment on that particular question in the WAFB report due to legal reasons but did say that Brister and his family were heartbroken about what happened.
McLindon says he is legally barred from commenting about specific evidence in the case at this juncture. Because of that, he declined to say where Brister had been prior to the incident and whether or not he had been drinking.
See the latest details on the updated story here via WAFB.
ORIGINAL STORY:
According to reports from WAFB and WBRZ, 21-year-old Walter Andrew Brister IV was booked into the East Baton Rouge Parish prison on Wednesday (Oct. 12) on a charge of felony hit-and-run.
Police say Brister was the driver of a black SUV at the center of the fatal hit-and-run incident that claimed the life of 44-year-old Jude Jarreau this past Saturday (Oct. 8).
According to BRPD, the father of two was hit by an SUV while he and a friend were attempting to cross Ben Hur Road near Burbank Drive. Jarreau died at the scene.
The Range Rover has reportedly been towed to an evidence facility for processing as authorities continue their investigation. According to WAFB, Brister is reportedly being represented by high-profile Baton Rouge defense attorney John McLindon who contacted police on his client's behalf on Sunday (Oct. 9).
McLindon called investigators Sunday morning to report that his client was the person they were looking for, District Attorney Hillar Moore said. Arrangements were then made for Brister to turn himself in Wednesday.
According to the outlets, Brister is the son of former NFL quarterback "Bubby" Brister and could face up to ten years in prison if convicted on the felony hit-and-run charge.
Funeral services for Jarreau are scheduled for Thursday (Oct. 13) in Donaldsonville.
See more on this developing story via WAFB and WBRZ.
LOOK: What major laws were passed the year you were born?
Data for this list was acquired from trusted online sources and news outlets. Read on to discover what major law was passed the year you were born and learn its name, the vote count (where relevant), and its impact and significance.
More From Talk Radio 960 AM