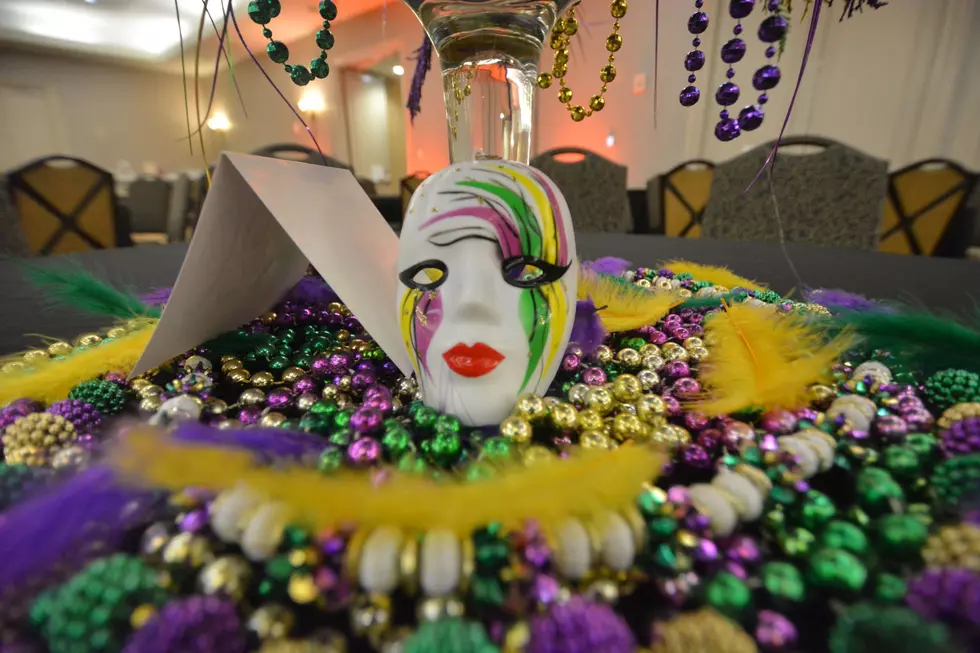 Krewe of Nyx Holds Mardi Gras Ball Raises, Ire of NOLA City Hall
Staff Photo
I think we are all in agreement that Mardi Gras 2021 will not look like any other Mardi Gras celebration that we have experienced in, well, our lifetimes. The city of New Orleans just as many cities in Acadiana have done scrapped its plans for large gatherings and parades this carnival season.
However, the ban on large gatherings and crowds did not stop one Mardi Gras Krewe, the Mystic Krewe of Nyx from holding its celebration ball.
The event took place over the weekend at a Biloxi Mississippi Casino. Obviously, the state of Mississippi has a different opinion on coronavirus mitigation than the state of Louisiana and the city of New Orleans. As pictures of the Nyx ball surfaced on social media, the ire of city leaders in New Orleans began to rise.
A spokesperson for New Orleans City Hall, according to a story published on NOLA.com called on all participants in the ball to quarantine for at least 10 days and consider getting tested. The release from NOLA city hall went on to say,
This kind of irresponsible behavior and callous disregard for the work our people have done to stop the spread is unacceptable. That it happened elsewhere is irrelevant, since it involves New Orleans residents and a local Carnival organization.
Meanwhile, a spokesperson for the Krewe told NOLA.com that the gathering in Biloxi was a "little get together" of 40 to 50 people. A representative of the establishment that hosted the gathering told reporters that the event had been conducted with coronavirus precautions in effect.
There has been no word from Krewe representatives as to whether or not they will abide by the City Hall request to quarantine or get tested. It is also unclear as to how the city of New Orleans will view the Krewe of Nyx as it relates to carnival activities in the future.
Ways To Keep The Mardi Gras Spirit Alive
More From Talk Radio 960 AM