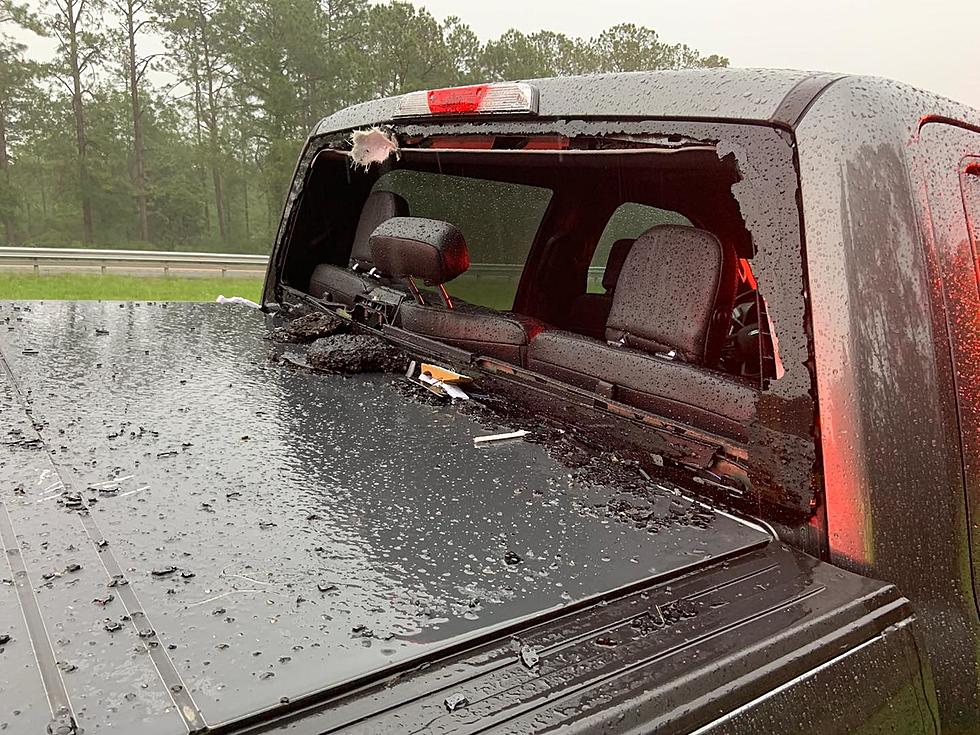 Lightning Strike Hits Highway, Damages Truck
Courtesy: Walton County Fire Rescue/Facebook
Louisiana drivers often complain about how the state's roads and their subpar conditions cause tons of damage to their vehicles.
This story out of Florida makes off of those complaints seem like minor inconveniences.
Lightning struck a Florida highway this morning, sending a chunk of the road flying into the air and smashing through a pickup trucks windshields.
It happened on I-10 in Walton County while severe storms pushed through the area. In one of the pictures posted to the Walton County Fire Rescue Department's Facebook age, you can see pieces of asphalt lying on top of the truck's bed cover--evidence of Mother Nature's wrath and fury.
Fortunately here in Acadiana, we have not received any reports of storm damage. More heavy weather is expected to pass through the region over the next two days, so make sure you stay weather aware.
Six Things A Cajun Needs To Survive A Storm
Hurricane Game Plan, How We Get Ready at My House
Aerial Pictures of Southwest Louisiana Before & After Hurricane Laura
More From Talk Radio 960 AM