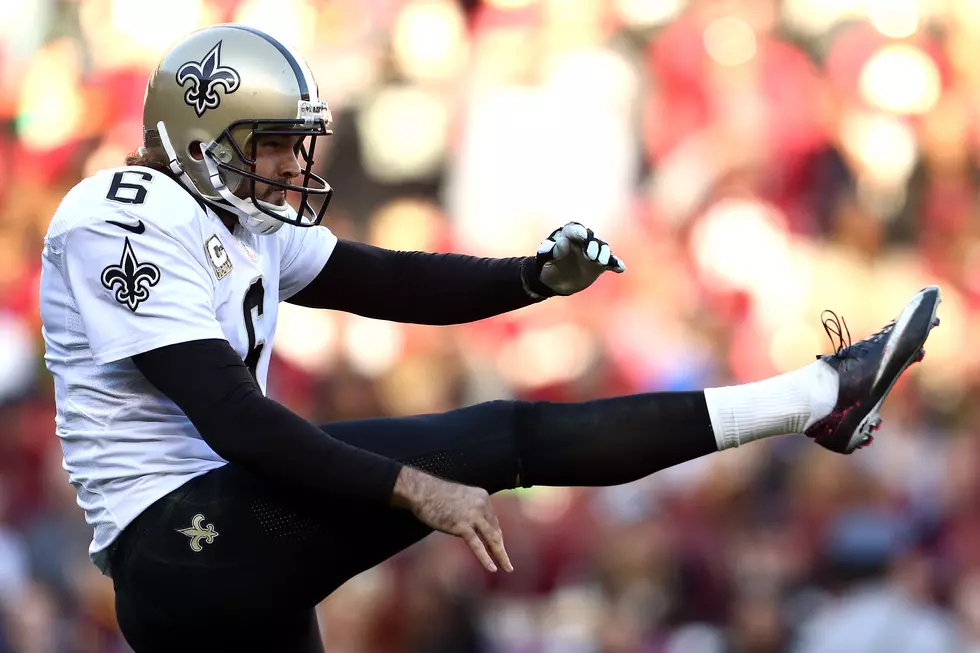 Minnesota Vikings Fans Donate More Than $100K to Thomas Morstead's Charity
Matt Hazlett, Getty Images
Despite the fact that most New Orleans Saints fans like me may not want to talk about football until next fall, this story is too good not to report about.
Minnesota Vikings fans are rewarding one Saints player for his sportsmanship at the end of last Sunday's game.
We all know how the game ended with that crazy touchdown as time expired. Players from the Black & Gold were so distraught that they immediately went to the locker room. However, both teams still had to line up for the mandatory extra point try.
Eventually, the Saints got a few players out of the locker room to line up. And as you can tell from the picture below, the guys on the Saints line weren't all huge.
Thomas was the first player back on the field and obviously he's not a part of the extra point team. He was also the one player who had a great excuse not to be out there.
Our former morning show Saints correspondent actually injured himself on his first punt of the game. As he made a touchdown-saving tackler on Vikings return man Marcus Sherels, Thomas tore cartilage on the right side of his ribs. He would, however, play through the pain the rest of the game.
A Vikings fan noticed this and thought Morstead should be rewarded for his sportsmanship. So, he suggested that Vikings fans donate to Thomas' charity, What You Give Will Grow, which focuses on pediatric cancer.
And boy did they deliver. By last night, the total was over $130,000!
The good karma is actually going to be returned to the people of Minnesota...literally.
Thomas said he'll fly back to Minnesota during the Super Bowl to personally hand over the check to a Minnesota children's hospital's "Child Life" programs.
He said, "The money should stay in their community. I hope it'll help a lot."
More From Talk Radio 960 AM