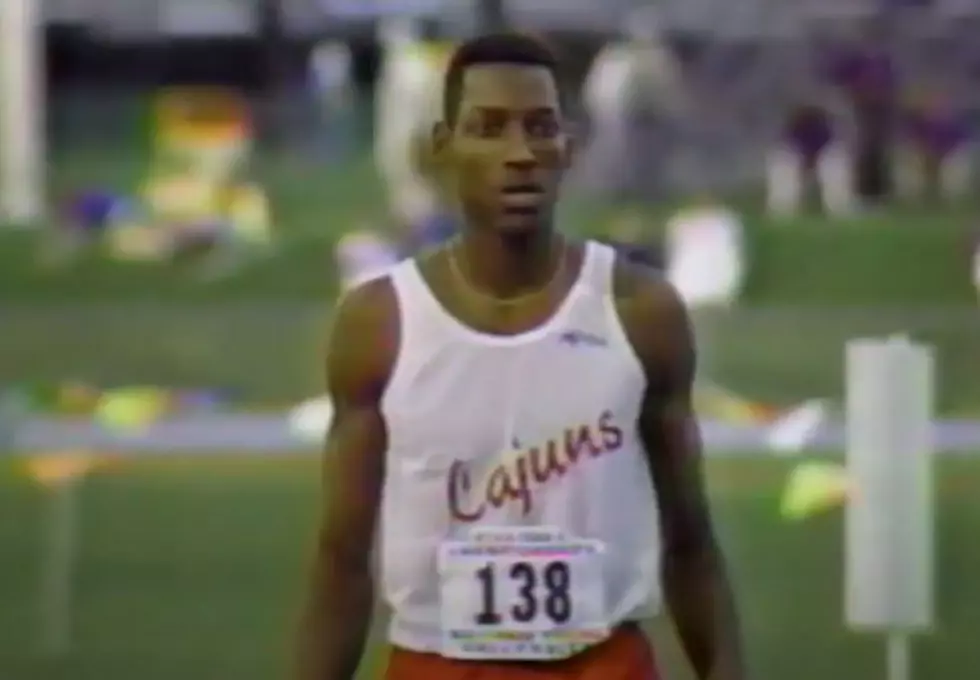 Olympian Hollis Conway Eyed for LCG Head of Parks & Rec
Jim Muchmore via YouTube
If you're talking about a service of local government that allows citizens the chance to run, jump, play, and have fun then considering a former Olympic athlete might not be such a bad idea. According to multiple reports, Hollis Conway, a silver and bronze medalist in the Olympic High Jump is being considered for the top job at Lafayette Consolidated Government's Park and Recreation Department.
Conway currently serves LCG as Director of Community Development. However, there appears to be some momentum that could move the former U.L. Track star into the top job at Parks and Rec. But before that can happen, apparently LCG needs to get a few more ducks, not the Girard Park ones, more like logistical ducks in a row.
The position is currently being managed by Cydra Wingerter, Chief Administrative Officer for LCG. Wingerter took over from Frank Wittenberg who resigned shortly after being named to the position. Wittenberg was appointed to the job following the resignation earlier this year by longtime Parks and Rec head Gerald Boudreaux.
In speaking with KLFY TV 10 Wingerter said before naming a new head LCG wants to get better definitions or "nail down" to use her words, on how facilities within that LCG department will operate. So once those logistics have been ironed out it is possible that Conway could move into the vacant department head position.
Wingerter did explain that should Hollis Conway move from his current position of Community Development, there is a plan in the works to fill that position as quickly as possible. Conway has served in that capacity since the first few weeks of the Josh Guillory administration.
Seven Things We Look Forward To In Louisiana During Winter
More From Talk Radio 960 AM