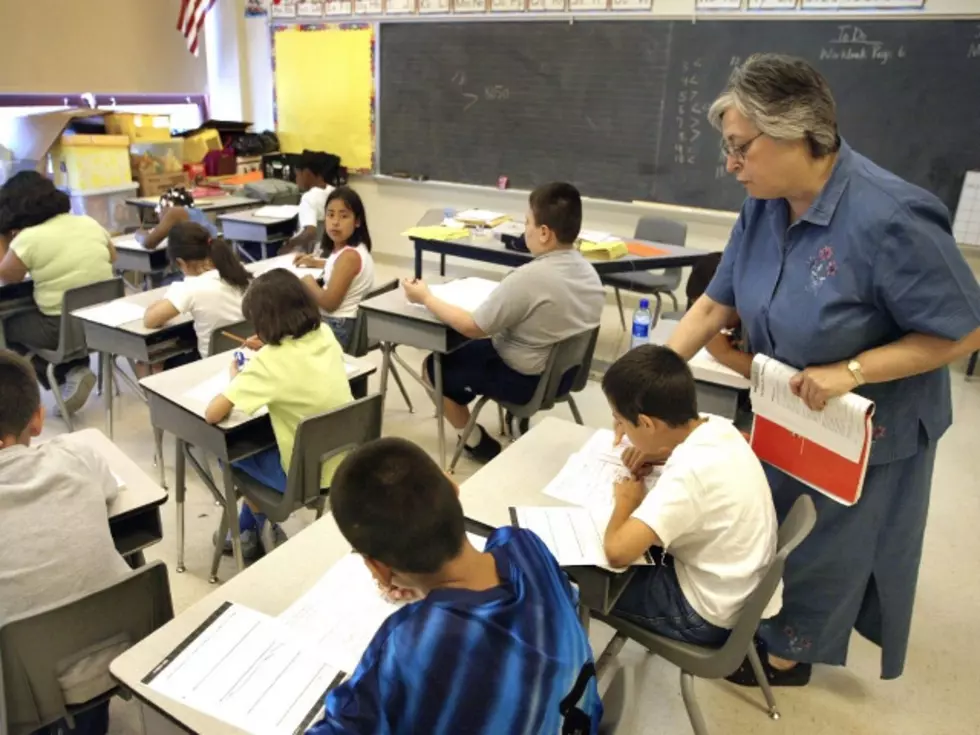 Parents Outraged Over Louisiana Middle School Sex Survey
Tim Boyle, Getty Images
Some parents of middle school students at Oakdale Middle School are up in arms this morning. The reason they are concerned? A health survey that was given to students that asked some very personal questions about sex.
KPLC TV obtained a copy of the health survey that was handed out to middle school kids at the school health center. The main concern appears to be that some of the questions about sexual behavior crossed the lines. To exacerbate the situation, some parents say they were never asked for consent before the survey was administered.
According to the KPLC report, some of the questions on the survey were quite graphic.
Have you ever had any type of sex — vaginal, anal or oral sex? Have you ever been attracted to the same sex? Girl to girl or guy to guy? Or do you feel that you are gay, lesbian or bisexual?
Some parents felt that questions, such as the ones illustrated above, are just too graphic for middle school children. The students were reportedly given the survey in conjunction with a grant from Louisiana's Department of Health.
The Allen Parish School Board responded to KPLC's questions about the incident with the following statement.
School-Based Health Centers provide comprehensive medical and behavioral health services on or adjacent to schools. Prior to receiving services at a School-Based Health Center, parents must sign a consent form agreeing to the available services which include risk screenings in accordance with the American Academy of Pediatrics' guidance for well-child visits. (In this case, the father/ex-husband signed the form and the mother was unaware of this- she was upset that she didn't sign also).
"The screening tool was designed by Dr. Jennifer Salerno and is utilized by school health centers nationwide. It was offered as a reliable screening method by the state Office of Public Health for use in selected Louisiana school health centers. The screening questionnaire is conducted as part of a child well visit. The mother did not agree with the wording in 2 or 3 of the 21 question screening survey. The Allen Parish School board agrees with the mother and is working to change/remove these particular questions.
"Finally, the Oakdale School-Based Health Center is one of over 60 sites in the state of Louisiana who receive grant funding in part from the Department of Health, Office of Public Health, Adolescent School Based Health Center. This funding is used for the salaries and the operation of the School-Based Health Center. In return for the funding, these school-based health centers have certain medical and behavioral health services that must be provided at each site."
I know the subject of sex and sex education in school is a very touchy subject. While I think teaching kids about the human body and its reproductive system is very important. I think I would have been taken aback if my 13-year-old child had to answer questions like the ones represented above. Especially if I was not made aware beforehand that such questions could and would be asked.
I would suggest that you reach out to your child's school to see if similar health surveys are being administered where your child goes to school. This might help your family avoid confusion and provide clarity on a subject that can be very difficult for parents to discuss with their children.
More From Talk Radio 960 AM