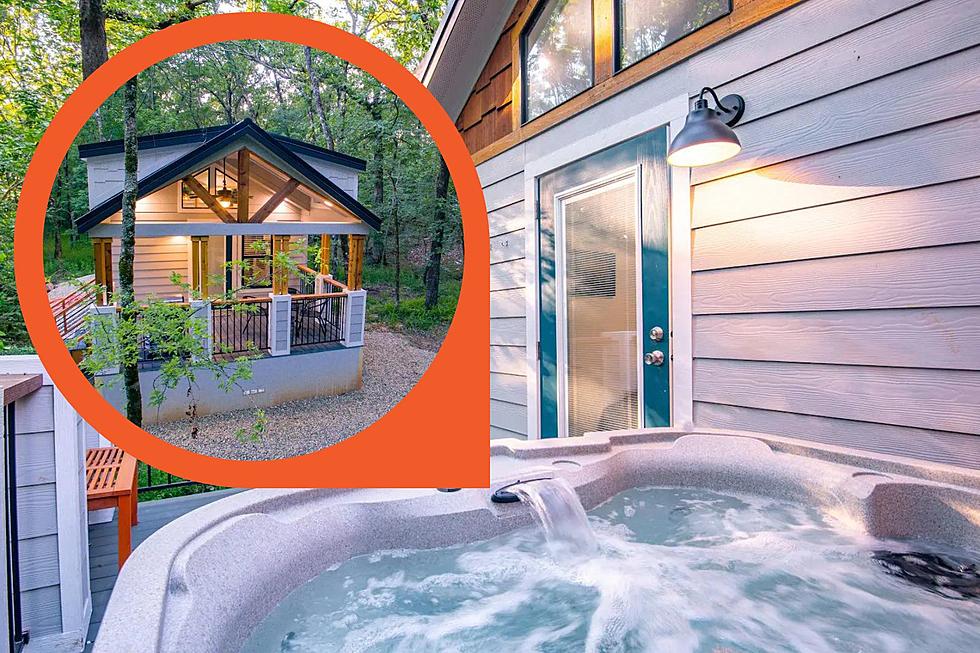 Picture Perfect Tiny Cabin Is Just 2 1/2 Hours From Shreveport
Host April via Airbnb
If You Have Never Experienced Broken Bow You Are Missing Out.
Broken Bow quickly became one of my favorite getaways because of all the fun cabins. Yes, there are some fun adventures you can have in Hochatown however what makes the place so much fun are all the epic cabins you can experience.
I Was Just in Broken Bow for a Weekend and Discivered a Row of Tiny Cabins.
I thought, "When did tiny cabins become a thing in Broken Bow?". Any new construction is bound to be epic in Broken Bow, I had to see what they looked like. Could they even fit in a hot tub in this tiny cabin?
There is a Tiny Cabin That Can Fit Up to 4 People and Has a Hot Tub (Outside).
If you're going away with your significant other a hot tub is a must. I don't make the rules it's just the way things must be in Hochatown. Is there anything better than relaxing in a hot tub after a long day of doing absolutely nothing? Add a glass of wine and it's the best night ever.
Relaxation Is Important and Sometimes You Want to Relax on a Budget.
Some cabins can end up costing a pretty penny, however, unlike some other epic cabins this tiny cabin will only run you $188 a night.
This Cute Cabin Has Stellar Reviews Too.
Several happy campers posted their 5-star reviews and after reading a few of them I want to book my stay at The Bear New Lux Tiny Cabin.
Check Out This Cute Tiny Cabin in Broken Bow
Check Out Slideaway Hideaway a 2 1/2 Hour Drive From Shreveport
Cozy Cabin Nestled on Caddo Lake Could Be Your Next Airbnb Adventure
More From Talk Radio 960 AM