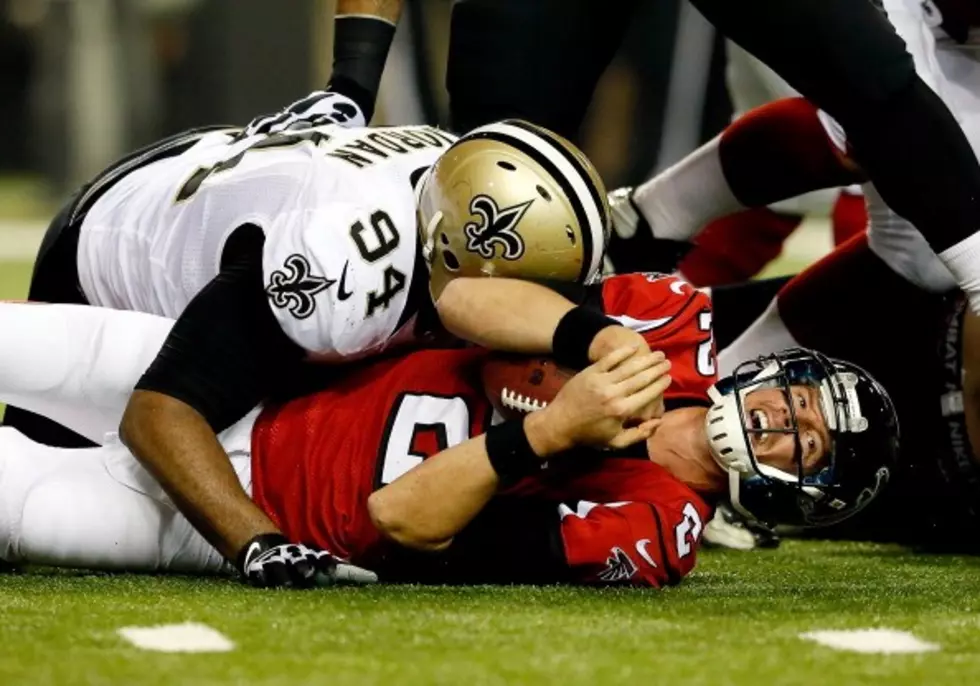 Saints Shoot Down Falcons To Clinch A Playoff Spot
Getty Images
It was a game that the New Orleans Saints knew they needed to win and they wanted to defeat their bitter rivals and give their fans a good win on Christmas Eve. The Saints did just that as the Saints defense stepped up and the shut the Falcons down as they win
The Saints offense performed well in every phase of the game despite not being great on 3rd down. The Saints completely controlled the game in the first half as they lead 13-0 at the end of the first half. Marcus Lattimore had probably the best interception of the year as he intercepted it with the aid of his butt and the Saints capitalized as Ted Ginn Jr. scored a 54 yard touchdown after a nice pass from Drew Brees.
The Saints got a good kickoff return by Alvin Kamara to start the second half but Brees would throw a pick soon after. The Saints would get it right back after the Falcons in the redzone. The biggest play of the game for the Saints defense ended up being a goal line stand after Julio Jones thought he had scored a touchdown but the referee said he was short and killed all of the Falcons momentum. The Saints resist a late surge by the Falcons in the 4th quarter to hold on to win 23-13.
Kamara and Mark Ingram were involved in almost every play of the game and it was good for them to get both running backs involved especially since Kamra missed the majority of the first game against the Falcons due to a concussion. He is definitely going to be in the discussion for offensive rookie of the year and his teammate Lattimore could win the defensive rookie of the year as well. Both players have continued to shine for the Saints and they have helped lead the Saints to the playoffs.
Drew Brees continues to set records as he now has his NFL record 12th straight season with 4,000+ passing yards. He also has become only the 3rd quarterback in NFL history to have 70,000+ pass yards, with Peyton Manning and Brett Favre being the other 2 QBs to do so.
The Saints will look ahead to next week  as they face the Tampa Bay Buccaneers with a chance to clinch the NFC South to finish up the regular season.
More From Talk Radio 960 AM