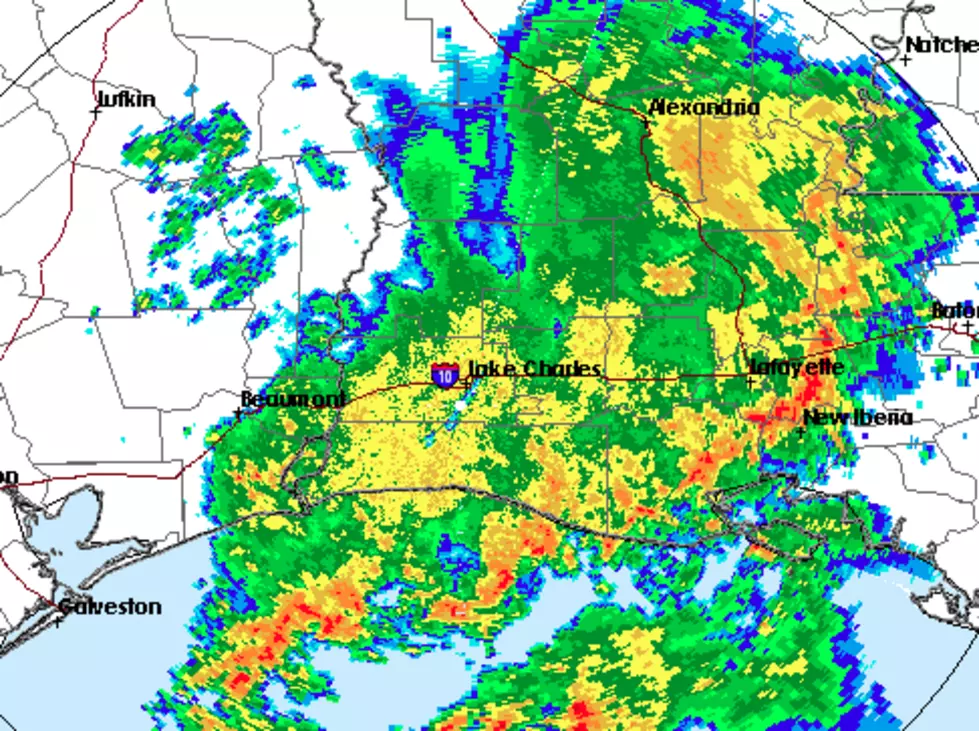 Showers And Storms To Start The Work Week
weather.gov
This is not the way we really want to welcome back the "Back To School" traffic following the long holiday break. However, we aren't in charge of the weather so we will have to deal with what Mother Nature throws our general direction.
The good news is that the temperatures are much closer to if not slightly warmer than the seasonal averages for this time of year. The bad news, there will be wet streets along with showers and thunderstorms to start this Monday morning.
The National Weather Service Radar from Lake Charles shows where the heaviest activity is currently located. Most of the heavier precipitation amounts are expected to fall well east of Acadiana during the day today.
In fact, forecasters have posted a Flash Flood Watch for a portion of southeastern Louisiana. This is generally east of the Atchafalaya Basin through the Greater New Orleans area. Rainfall amounts of two to four inches and downpours that produce over an inch of rain per hour will be likely in the watch area.
For Acadiana, the showers will taper off during the morning hours and skies should remain mostly cloudy into the evening hours.Tuesday and Wednesday should feature a mix of clouds and sun with a slight risk of showers returning to the area Wednesday evening.
Rain will become more likely on Thursday and Friday but should be out of the are by the time the weekend rolls around. You can expect slightly cooler temperatures over the weekend with the passage of the late week storm system.
More From Talk Radio 960 AM