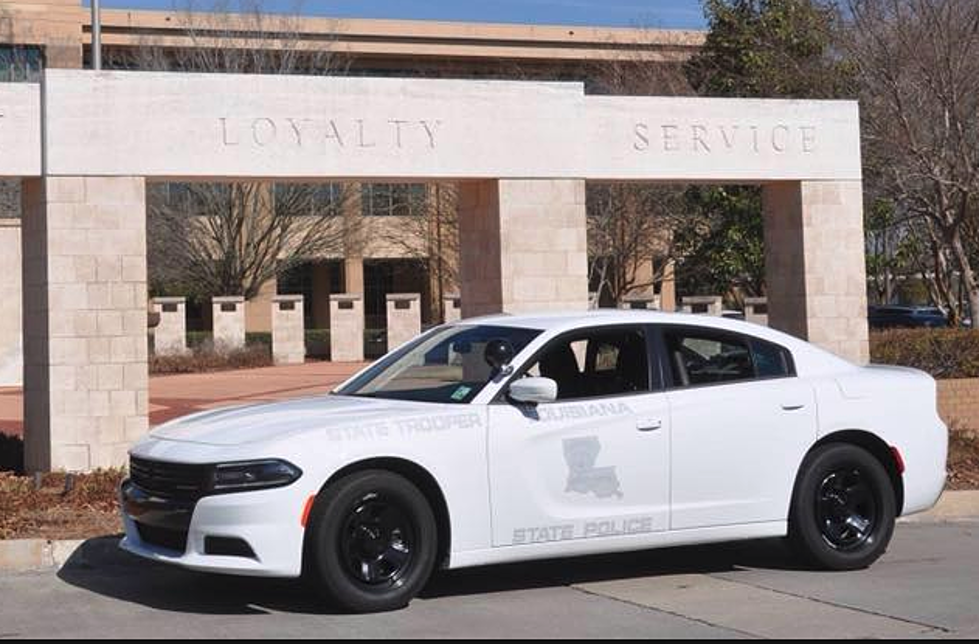 State Police To Begin Using Cars With Ghost Logos
Louisiana State Police
Ghost logos? Does that mean Louisiana State Troopers are soon going to be patrolling our roadways in vehicles that resemble something from the movie Ghostbusters? Not hardly.
State Police will begin using what is known as a "ghost logo" on some of their new cruisers and patrol units. These barely marked cars will make it easier for Troopers to blend in more with the flow of traffic. It is hoped that this clandestine view of how people are driving will make it easier for Troopers to catch drivers who are behaving badly.
While some citizens have voiced concern about this tactic an official with the LSP disagrees.
It's not a ticket writing thing, it's not a revenue thing.  It's a public safety thing and trying to get those aggressive drivers off the road.
Lt. J.B. Slaton offered those comments to the Louisiana Radio Network in defense of the markings on the new cars.
The bottom line is this. Some of the department's new patrol cars will be fully marked. Some of the new units will be unmarked. Still, others will feature the ghost logo that can be seen just not as easily as the full logo can be seen. It is also reflective making it highly visible at night.
More From Talk Radio 960 AM