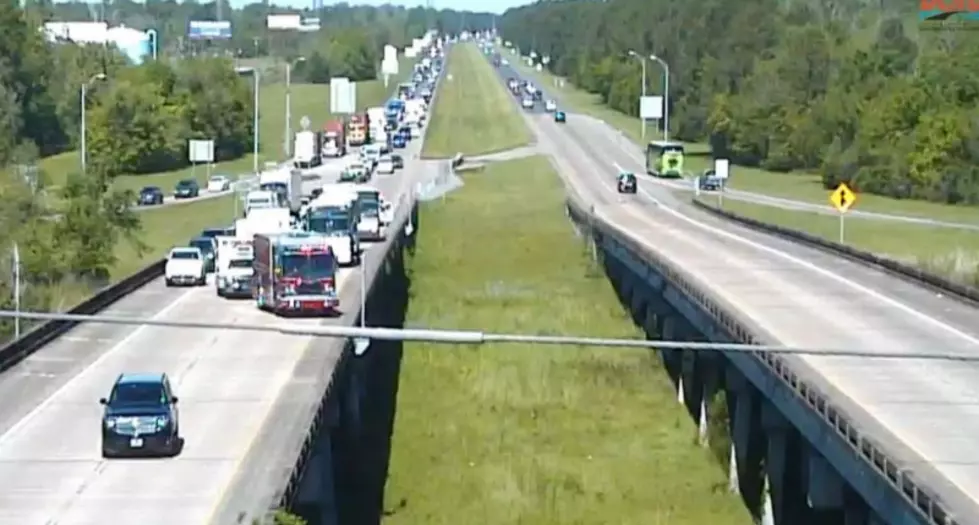 Students Injured In I-10 Crash (UPDATED)
Crash on I-10, wbrz
Numerous students have been sent to LaPlace area hospitals after a crash involving two charter buses happened on I-10 East Friday morning.
WBRZ News 2 reports the incident happened near US 51 shortly before 10 a.m. Friday. At least 29 people, including 24 students from Lee Magnet High School, were hurt. The injuries range from minor to moderate.
The kids were on a field trip to the World War Two Museum in New Orleans because of good behavior.
WBRZ News 2 Reporter Kevin Dupuy says one bus driver will be cited with careless operation.
Traffic is now passing normally after the scene was cleared.
More From Talk Radio 960 AM