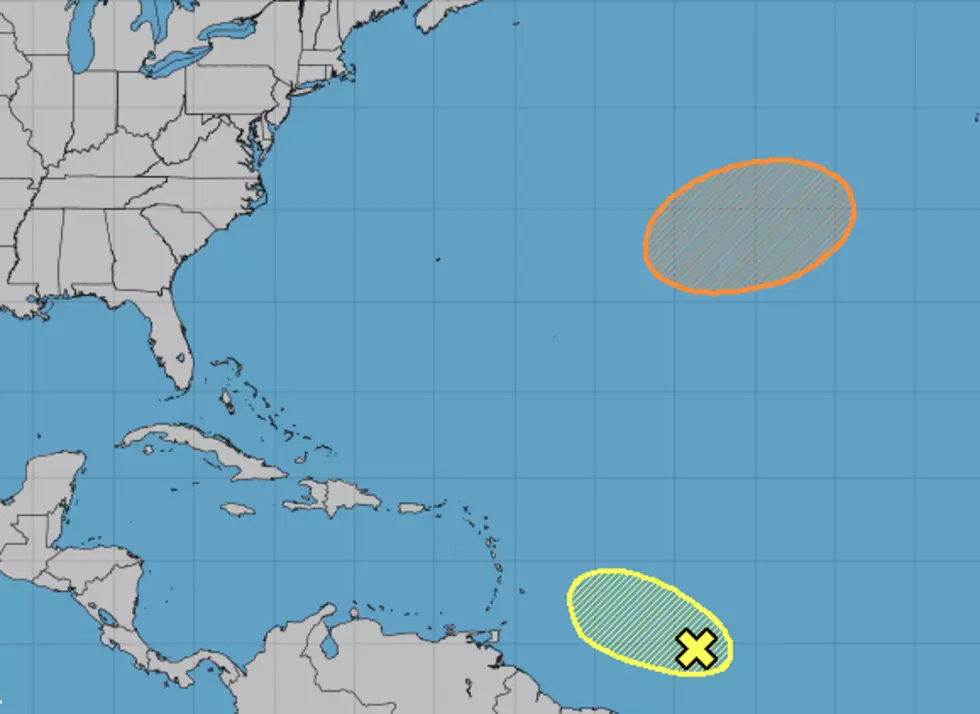 Tropical Wave Not Expected To Strengthen
nhc.noaa.gov
The 2018 Atlantic Hurricane Season has been like a garden hose with a broken nozzle. For most of the season, the parade of tropical weather systems has been like a very weak and slow drip. Then about two weeks ago the floodgates opened and at one time there were five monitored weather systems in the Atlantic Basin. Now, we're back to the slow drip again.
Forecasters with the National Hurricane Center have just one area of concern they will be focusing on over the next five days. Actually, if the forecasters are correct in their prognostication the system in question might not last five days.
A tropical wave about 900 miles east of the Windward Islands is the only tropical trouble spot in the Atlantic. The wave isn't that strong and conditions near the disturbed weather are not conducive for further strengthening at all. The Hurricane Center is giving this system a less than 20% probability of moving into the Caribbean over the next five days.
Forecasters are also watching the Mid-Atlantic between Bermuda and the Azores for the potential development of a non-tropical low-pressure system. This system could acquire tropical characteristics over the next few days. Forecasters are giving this area of disturbed weather a 40% probability of strengthening by Monday.
Just because we've passed the peak of the season and we are on the downhill side heading toward November 30th doesn't mean we should assume that there won't be any tropical issues for South Louisiana. There is still plenty of warm water in the Gulf and Caribbean that could support tropical development. Let's just hope it won't.
More From Talk Radio 960 AM