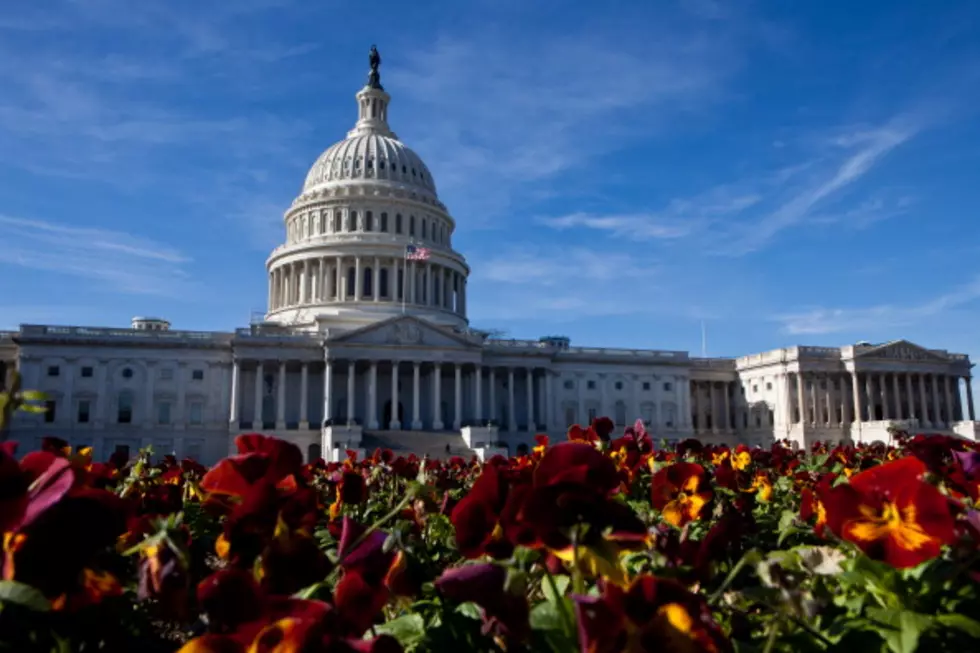 U.S. Capitol To Close To Public
US Capitol (Photo by Brendan Hoffman/Getty Images)
Mr. Chips is not going to Washington, and neither is anyone else in the general public.
The United State Congress announced today that they will not be allowing people from the general public to go to Congress or any of the Capitol buildings.
Obviously, lawmakers and anyone who has a official, essential business at the nation's capitol will be allowed to still access the facility.
So, if you had a meeting scheduled with a Congressman, or if you were planning to take that big tour, you will not be allowed access.
Officials are recommending that anyone who had something scheduled double check as the cancellations have been announced this morning according to Fox News.
So whether it's the Capitol, surrounding offices or the the visitor's center, you will not be able to visit the facilities starting as of 4 o'clock Central today. This measure will last through the first of April.
Yesterday, President Trump announced that he was putting a halt to all flights coming into the United State from Europe with the exception of flights from the United Kingdom.
We aired this audio statement this morning that Fox News obtained,
Following the guidance of the medical community, particularly the recent recommendation of DC Health, and in consultation with the Office of Attending Physician, the Sergeants at Arms of the House of Representatives and Senate have issued a temporary closure of the Capitol Visitors Centers to all tours. In addition, access to the Capitol and the House and Senate Office Buildings will be limited to Members, staff, credentialed press, and official business visitors. We are taking this temporary action out of concern for the health and safety of congressional employees as well as the public. We appreciate the understanding of those with planned visits interrupted by this necessary, but prudent, decision.
More From Talk Radio 960 AM