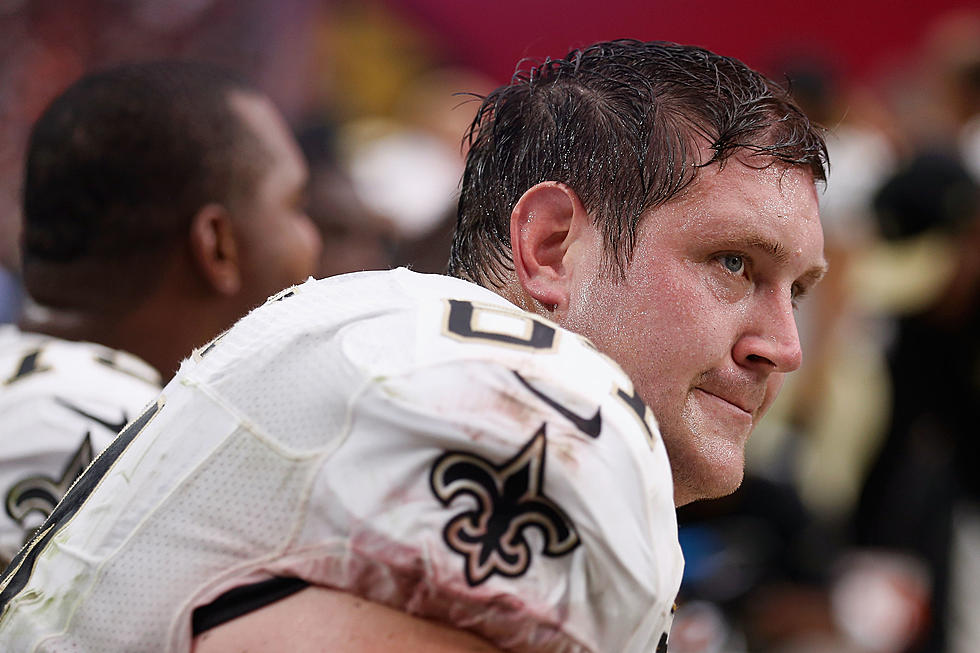 Zach Strief Reportedly Offered Saints Play-By-Play Job
Christian Petersen, Getty Images
Former New Orleans Saints offensive lineman Zach Strief has reportedly been offered the job of radio play-by-play announcer for his former team. If the reports are true and Strief accepts the job the New Orleans Saints Radio Network, heard locally on 97.3 The Dawg and ESPN 1420, would have the most unique team of announcers in any NFL broadcast booth.
Should Strief take the position that became available when longtime voice of the team Jim Henderson retired at the end of last season, It would pair him along with his former on-field teammate Deuce McAllister.
Strief has spent the past 12 years in the NFL and there is no doubt that the football knowledge he and McAllister would bring to the broadcast would be epic. However, Jim Henderson's shoes are some big ones to fill. Just having knowledge of the game isn't enough. Strief will have to develop his talents for painting pictures with words, something Henderson excelled at doing.
I have heard Strief on the air on the Saints flagship radio station WWL, he does a pretty darn good job of relating to the listeners. I would think this could be a match made in heaven or at least heaven for New Orleans football fans.
Stay tuned to see if you'll be spending your Sundays with Deuce and Zach or Deuce and someone else. Regardless, a decision will have to be made in short order because the Saints open training camp this week and their first preseason contest against is set for August 9th at Jacksonville.
More From Talk Radio 960 AM