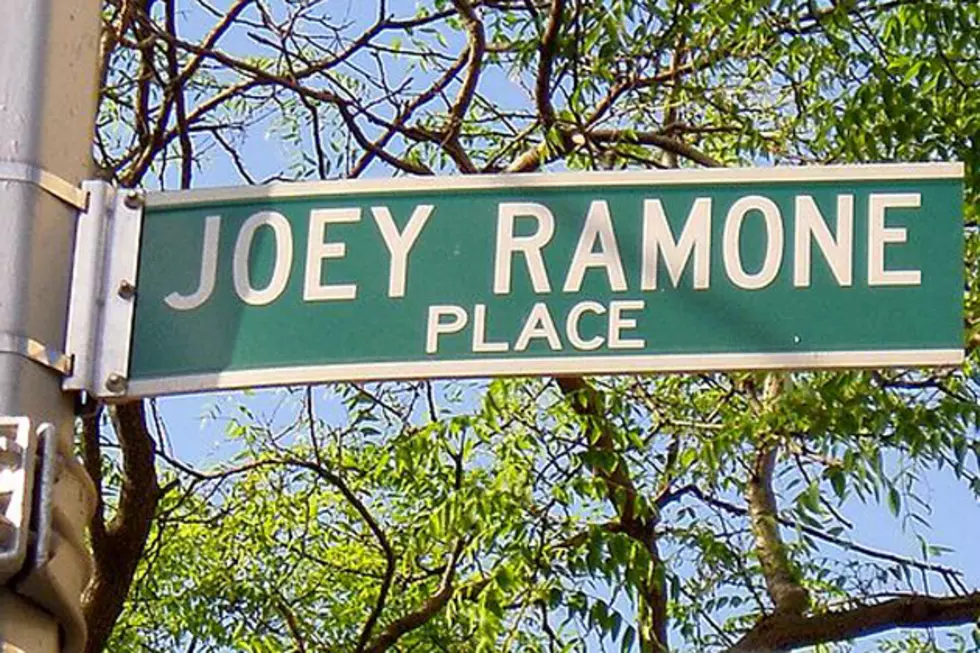 That Time Joey Ramone Got a Street Named After Him
YouTube
The Ramones are about as synonymous with New York City as the Statue of Liberty, so it was very fitting that the heart and soul of the band got a street named after him.
Joey Ramone died in 2001 after a battle with cancer, but his memory lives on through his music – and on the corner of the Bowery and 2nd Street. That spot became forever known as Joey Ramone Place on Nov. 30, 2003.
The campaign to name the street after Ramone sprang from the ground up following a celebratory birthday bash in his honor. The idea was first brought to life by a young fan, Maureen Wojciechowski, and was helped along by long time friend and founder of Punk magazine, John Holstrom, and Ramones artist Arturo Vega.
"After we explained to them Joey's dedication and Joey's love for the city, how much he stimulated and pushed young bands, how much he cared about the East Village, then it was very easy," Vega told the New York Times. "Joey deserves it. The Ramones deserve it. It's not that common that underdogs like the Ramones get this type of recognition and honor."
Over the years, the sign has been swiped several times, making it the most stolen street sign in all of New York City. Each time it is replaced at a higher spot on the post, quickly reaching about 20 feet above street level.
Ramones Albums Ranked
More From Talk Radio 960 AM