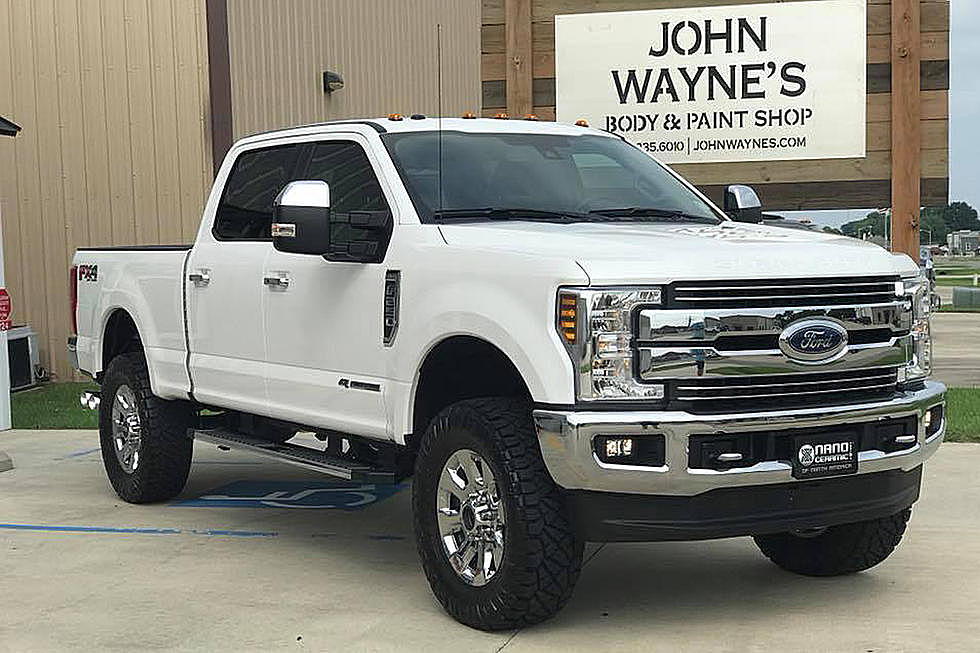 John Wayne's Body & Paint — Lafayette's Auto Body Expert
staff photo
Here at John Wayne's Body & Paint Shop, Inc., we want to give you the peace of mind that comes from knowing your vehicle is in capable hands, and the assurance that it will be completely restored to its original performance and beauty.
John Wayne's Body & Paint Shop is serious about repairing your car or truck.
TRUSTED AUTO COLLISION REPAIR SERVICE IN LAFAYETTE, LA
When you've met with an unexpected accident on the road, you don't want to worry about who to call. Regardless of the extent of the damage to your vehicle, the expert collision repair team here at John Wayne's Body & Paint Shop stands ready to take care of your auto repair needs - from the moment you call our office.
OUR I-CAR CERTIFIED TECHNICIANS ARE TRAINED TO REPAIR YOUR CAR OR TRUCK
When you bring your vehicle to John Wayne's Body & Paint Shop for repairs, you'll have the assurance of knowing that the mechanics and techs who perform the work on your auto are specifically trained in the field of collision repair and are I-Car Certified. Fixing damaged vehicles and getting them back to optimum driving condition is what we do best.
OUR PAINT SHOP GOES GREEN!
We are the only authorized distributor of Nano Ceramic Protect. We invite you to come and get an estimate to have your car protected and coated with our new Nano Ceramic Protect Coating.
We use only the highest quality waterborne paint when completing your auto repair. The switch from solvent-based to superior water-based paint minimizes the impact of VOCs (volatile organic compounds). We think that's good for business, and we know it's good for the environment. We like living here in southern Louisiana, and we want to keep our great outdoors the way it is for future generations.
CONTACT US TODAY
Whenever you need collision repair or auto body services, make John Wayne's Body & Paint Shop your first call. We'll take care of your repair while also helping out with towing assistance, insurance claims and rental car needs. Call us now at (337) 235-6010.
Additional Information
Lafayette's Auto Body Expert, Accident Repair, Frame Straightening, Automobile Restoration, Fiberglass Work, Detailing, Insurance Repair, Towing and Rental Car Assistance, Nano Ceramic Protect