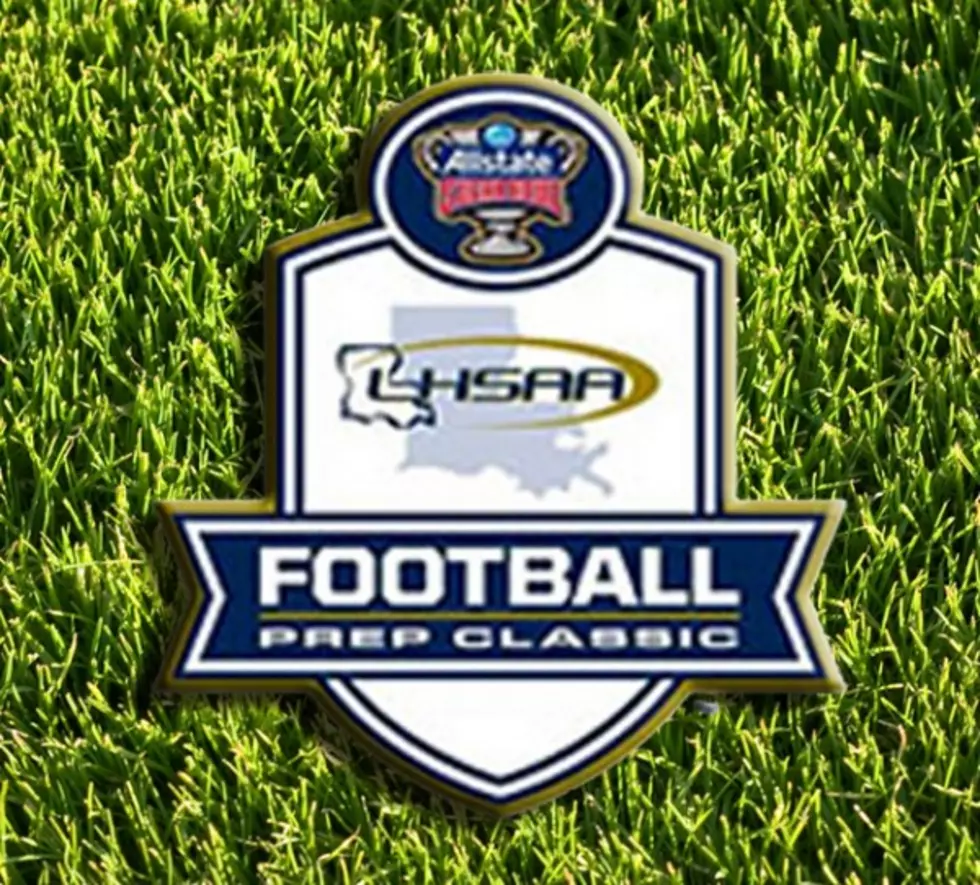 Acadiana Area LHSAA Playoff Match-ups 2019: Round Two
(Logo from LHSAA)
The LHSAA playoffs roll on and we're as excited as you are for round two. Which Acadiana area teams are still poised for a deep run?
Some local teams locked down top spots in the playoffs, and we have some possible dynamite match-ups to look forward to.
One thing is certain: The Acadiana area is well represented in the playoffs. Multiple local teams have legit shots to make a run all the way to the Superdome and Select Championship Games.
Take some time to investigate all the match-ups of local teams in the LHSAA playoffs, and feel free to check out the full playoff brackets, linked below. Round two games will be played on November 22nd at 7 pm unless marked otherwise.
#12 Homer 41 at #5 Centerville 34 FINAL
#5 Amite 26 at #21 Welsh 0 FINAL
#4 Mangham 34 at #20 Loreauville 37 FINAL
#7 Church Point 13 at #23 Jennings 14 FINAL
#15 Kaplan 24 at #2 Sterlington 35 FINAL (THURSDAY)
#11 Lake Charles College Prep 14 at #6 McDonough 35, 22 FINAL (THURSDAY)
#30 Baker 18 at #14 Iota 13 FINAL
#12 Northwood Shreveport 7 at #5 Carencro 35 FINAL
#9 Eunice 7 at #8 Bastrop 8 FINAL
#10 Westgate 27 at #7 Assumption 6 FINAL
#11 Haughton 23 at #27 Comeaux 21 FINAL
#8 Meterie Park Country Day 21 at #1 Vermilion Catholic 19 FINAL
#9 Holy Savior Menard 7 at #1 Lafayette Christian Academy 42 FINAL
#7 Catholic High New Iberia 24 at #2 Notre Dame 21 FINAL
#9 Evangel Christian 21 at #1 St. Thomas More 42 FINAL
#5 St. Louis Catholic 33 at #4 Loyola Prep 30 FINAL
More From Talk Radio 960 AM