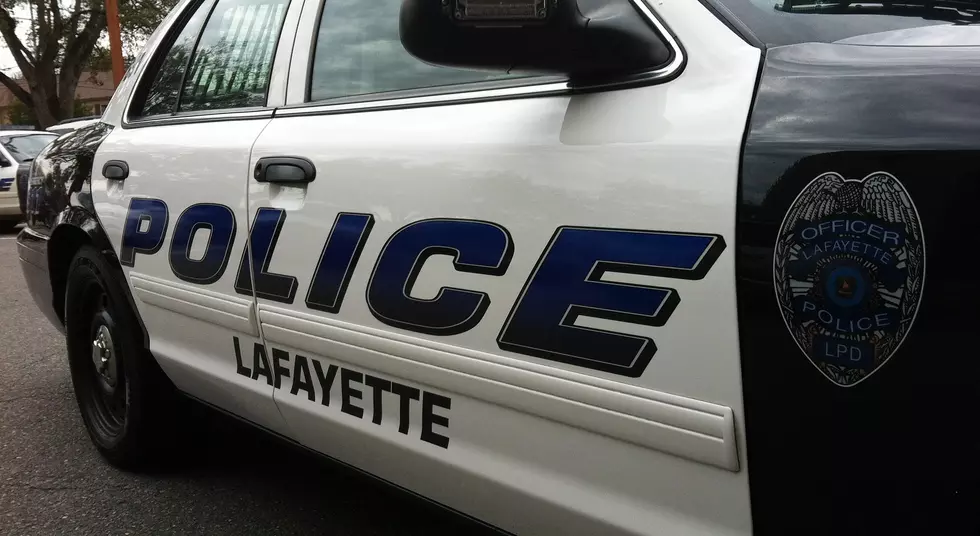 UPDATE: Bodies Found Linked To Lafayette Woman's Abduction
Lafayette Police Car KPEL staff photo
UPDATE:Lafayette Police Department investigators confirm the two bodies found in a Port Allen waterway are indeed linked to the weekend abduction of a Lafayette woman.
Lafayette Police Corporal Bridgette Dugas said in a release today the identity of the two males or cause of death has yet to be confirmed.
West Baton Rouge Parish Sheriff Mike Cazes identified the bodies as being those of two men he chased Sunday. The sheriff said he pursued the two men after seeing them running from a van.
Inside the van, he recounted, he found a woman who said she had been abducted from her home in Lafayette. The two alleged suspects ran off into the nearby woods
Cazes said the bodies of two black men were discovered Monday afternoon when two children, and tugboat operators, reported seeing bodies floating in the Intracoastal waterway in Port Allen.
Police are still searching for Lawrence Michael Hundley (pictured below)--a 49-year-old white male--in connection with the abduction.
The Lafayette Police Department is in charge of the investigation.
Cazes said the bodies will be released to Lafayette following autopsies.
=================================================================
Lafayette Police are searching for 49-year-old Lawrence Michael Handley after Sunday afternoon's alleged kidnapping of a female.
Authorities say the victim was forced out of a home yesterday afternoon, but was found safe hours later. The manhunt for her alleged abductors focused on an area of LA-415 near Lobdell.
Handley, one of the two alleged kidnappers, is wanted on charges of Second Degree Kidnapping, Attempted Second Degree Kidnapping, and Violation of a Protective Order. Lafayette Police say yesterday's kidnapping appears to have stemmed from an ongoing domestic dispute between Handley and the female victim.