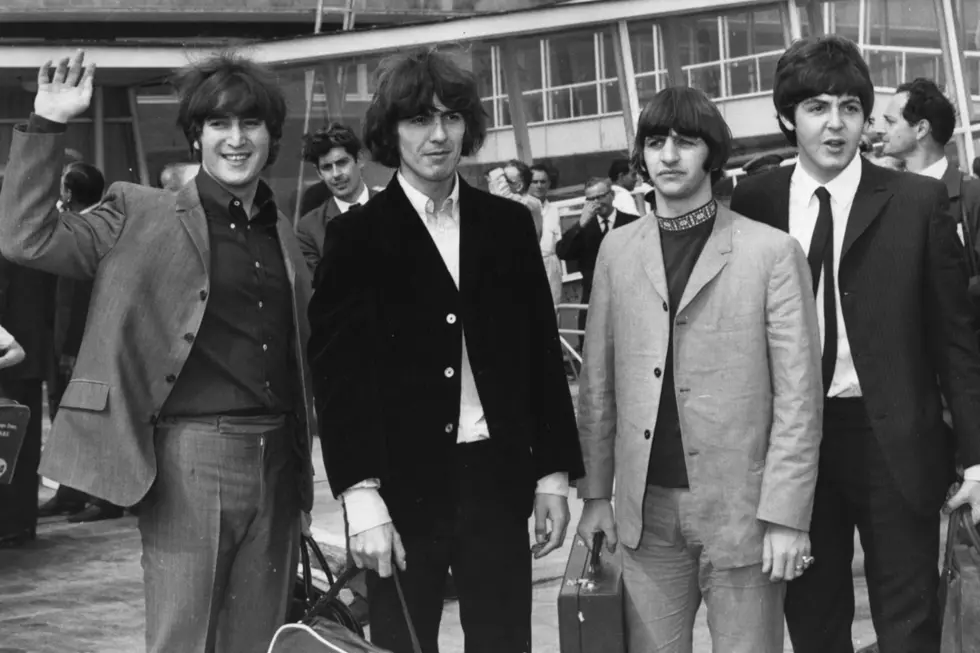 How the Beatles' 'Anthology' Project Took Root
Hulton Archive, Getty Images
History tells us that 1995's Grammy-winning "Free as a Bird," the first new Beatles single since "The Long and Winding Road" in 1970, sold 120,000 copies in the U.K. alone during its first week of release. It also marked the Beatles' 34th Top 10 single in the U.S.
After McCartney presented the award, which Ono accepted, they later met to discuss the possibility of working on some unfinished Lennon solo songs for inclusion in the early '90s Anthology series.
Ono passed along a total of four songs, and the first one the remaining Beatles and producer Jeff Lynne tackled was "Free as a Bird," a 1977 demo recorded in Lennon's Dakota Building but never completed. The song became the lead single from the Anthology project 17 years after those humble beginnings.
The song also marked the ending of a long period of estrangement between Ono and McCartney, one that traced all the way back to the Fab Four's acrimonious split in the late '60s -- which many have blamed, at least in part, on Ono over the years.
"I did not break up the Beatles," Ono said, "but I was there at the time, you know? Now I'm in a position where I could bring them back together and I would not want to hinder that. It was kind of a situation given to me by fate."
The surviving Beatles also finished Lennon's demo for "Real Love" for the Anthology series. Lennon was murdered by a deranged fan in 1980. George Harrison passed in 2001.
Beatles Albums Ranked 
Who Was the Fifth Beatle?
More From Talk Radio 960 AM