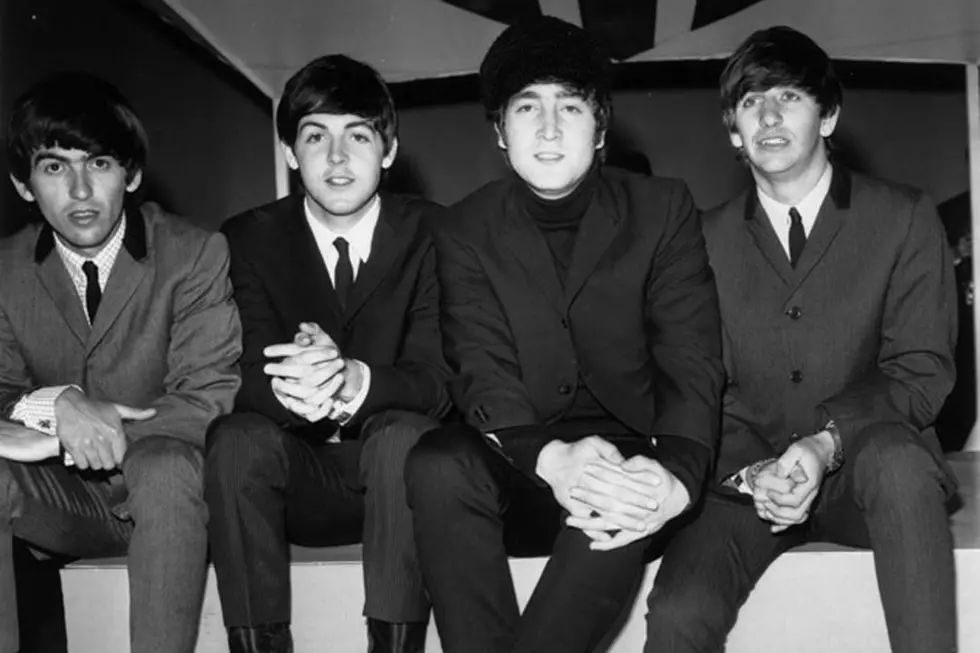 35 Years Ago: The Beatles Collect Singles and More on 'Past Masters'
Jim Gray / Hulton Archive, Getty Images
EMI's decision to overhaul the Beatles catalog in 1987, spurred by the CD revolution, was a long time coming. For more than 20 years the world's most popular band's albums were known one way to U.S. fans and another way to fans in Europe.
The Beatles' original U.K. output of LPs consisted of 12 albums; in America there are considerably more, since stray singles and EP songs were eventually gathered to make new Beatles records that were unavailable anywhere else.
So, the standardization of the Beatles' albums (plus Magical Mystery Tour, originally a double-EP in the U.K., but fleshed out with singles to LP length in the U.S.) at the dawn of the compact-disc age was one of the smartest things the music industry had ever done. But it posed a major problem: What to do with all those leftovers that never found their way on the original albums?
The Past Masters compilations – originally released as two volumes on March 7, 1988, but later repackaged as a two-disc set when the catalog was remastered in 2009 – offer the perfect solution: all 33 official leftovers gathered together.
Watch the Beatles Perform 'Hey Jude'
From the original 1962 single version of "Love Me Do" featuring Ringo Starr on drums (the album version includes a studio drummer subbing for Starr, who plays tambourine) to 1970's "You Know My Name (Look Up the Number)," the goofy "Let It Be" B-side, Past Masters is one of rock's essential compilations. It's just as historic and important as every other Beatles album.
Besides, unless you track down old vinyl copies of the U.S. LPs (or purchase the two Capitol Albums box sets), your collection will be missing "I Want to Hold Your Hand," "Rain" and "Hey Jude," among many other classic non-album tracks.
Past Masters weren't a huge hit – Volume One made it to No. 149 on the chart, Volume Two climbed to No. 121. But their significance within one of rock's most treasured catalogs is immeasurable. They belong on the shelf next to Revolver and Sgt. Pepper's Lonely Hearts Club Band.
The Stories Behind Every Beatles LP Cover
In some ways, the Beatles' album art could be just as fascinating as the music inside.
Who Was the Fifth Beatle?
More From Talk Radio 960 AM