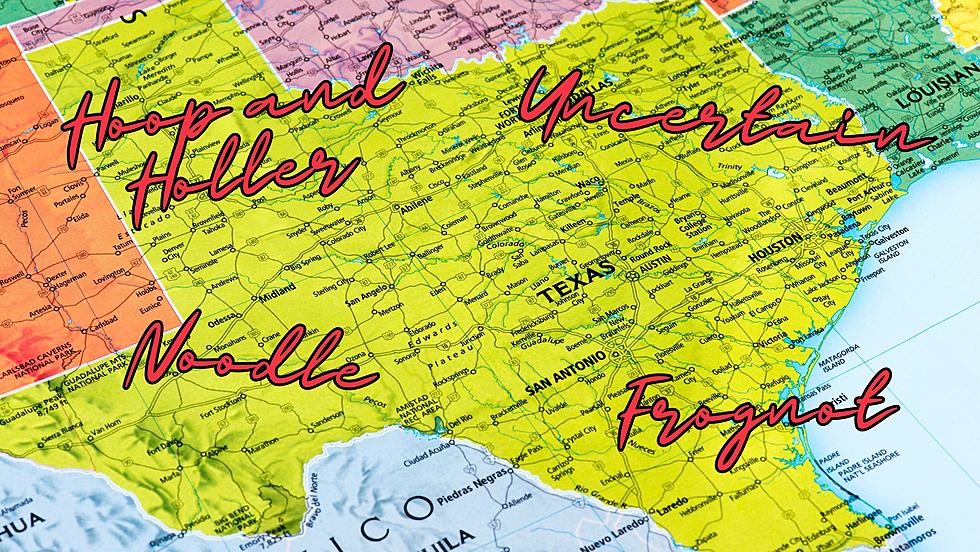 18 Bizarre Town Names From Around the State of Texas
Canva
The most common way for a city, town, or village to get their name is based on the people who founded it. Long ago, many cities were created around industry, meaning the communities would often be named after the person who owned the company, or the company itself. In other cases, it might just be the name of the first family, or first explorer, who set camp at the location.
In Texas, there are examples of all different types of foundations for cities. There are plenty of factory towns, like Sugar Land, which is based around the Imperial Sugar Company. Or there's Abernathy, Texas that was named after one of the city's founders, Monroe Abernathy. Then there's the example of Boerne, Texas...which wasn't named for a factory or founder at all. In fact, Boerne was named for a person who'd never even visited the city.
Boerne, Texas was named after Ludwig Börne, a German satirical author. The city was founded in 1849, and the author had died in 1837. Meaning he'd never even had a chance to visit the city, let alone participate in its founding.
But then there are stories about how towns got their names that are even wilder than a satirical author that hadn't visited the location. We're looking at names like Oatmeal, Texas. Or Dime Box, Texas. These towns, and many more, had their names come from various different sources. Including customs of local residents, or a mispronunciation that seemed to stick.
No matter how these communities got their names, this is a collection of the best oddities in Texas. Here are some bizarre community names from across Texas...
18 Unusual Town Names Across the State of Texas
People in Texas have a lot of pride even in the small towns with usual names.
Top 10 causes of Death on Texas Roadways
We want you to drive carefully and arrive at your destination safe. But when on Texas roadways here are the top 10 causes of death.
12 Tips for Outdoor Burning in Texas
Before you start a fire make sure you look over these tips so you stay safe and legal.
More From Talk Radio 960 AM