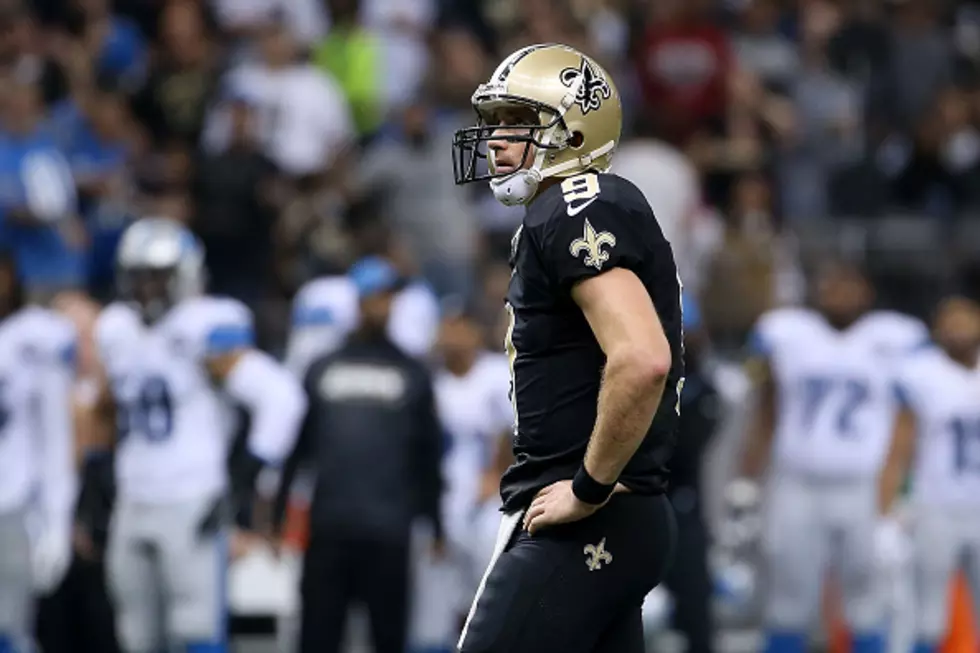 Brees Suffering From Torn Plantar Fascia In Right Foot
(Photo by Chris Graythen/Getty Images)
An MRI proved Saints QB Drew Brees is suffering from torn plantar fascia in his right foot, which can be painful and nagging to say the least.
Some athletes describe the pain of plantar fasciitus as walking on needles, and their ability to play typically comes down to pain threshold. With the Saints already down in the dumps at 5-9, this injury could possibly sideline Brees and kick Who Dat Nation when they're already feeling low.
ESPN's Ed Werder broke the bad news on Twitter, much to the dismay of folks in New Orleans.
Now there is a fair question to ask. Do you try to put Brees out there, knowing that he won't be 100%, or do you shut him down for the remainder of the season with no shot at the playoffs? Mark Ingram is already gone out with a shoulder injury, so sitting Brees would pretty much the football form of waving the white flag.
Pride is a vicious beast, but the Saints might want to swallow it this time.
At the age of 36, Brees' future in New Orleans depends on his health staying at peak levels. This injury is known to nag its victims. Brees could very well tough things out and play some snaps, but really, what's the point?
Without Breesus, the last few weeks of the season could be rough. Look at it as a chance to get a look at his backup...sometimes silver linings are hard to find.