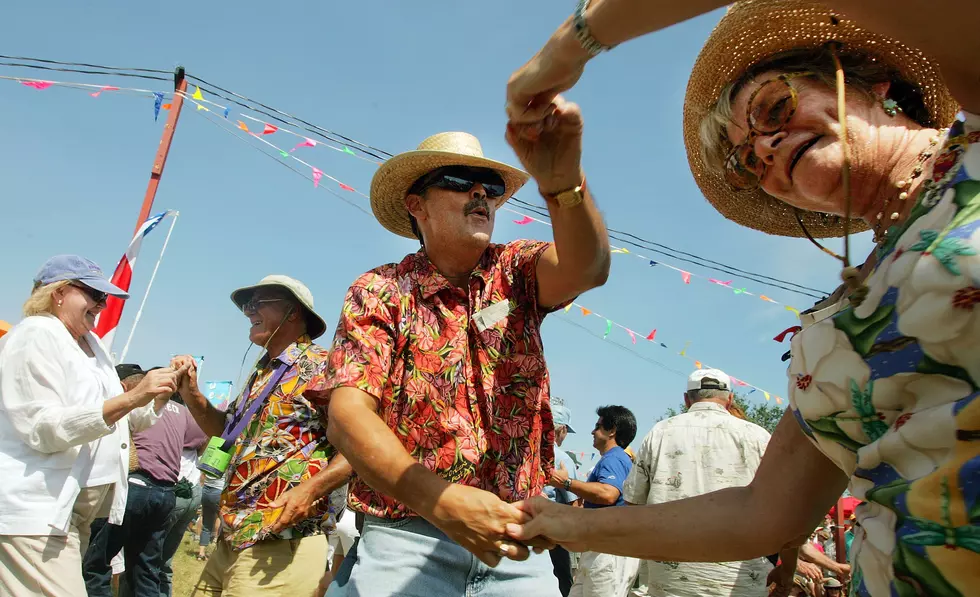 Cajun And Zydeco Dancers Needed For Louisiana Tourism Commercial
Photo by Mario Tama/Getty Images
If you love to trip the light fantastic Cajun style, you could possibly be in a new commercial for the Louisiana Office of Tourism.
Theadvertiser.com reports the shoot will happen this Thursday night (7/19) at Lakeview Park and Beach in Eunice. The commercial will be part of Louisiana Tourism's "Feed Your Soul" campaign.
Geno Delafose and French Rockin' Boogie will be the band providing the music for you to dance to. Interested dancers should be available from 6 p.m. Thursday to 1 a.m. Friday.
Dancers are also advised to do the following:
1) Wear cool clothes that are normally worn to a barn dance.
2) Eat before the shoot, which will take several hours. Snacks and water will be        provided and the bar will be open.
3) Bring mosquito repellent.
4) Park in front of the old dance hall. Avoid parking in an RV site.
More From Talk Radio 960 AM