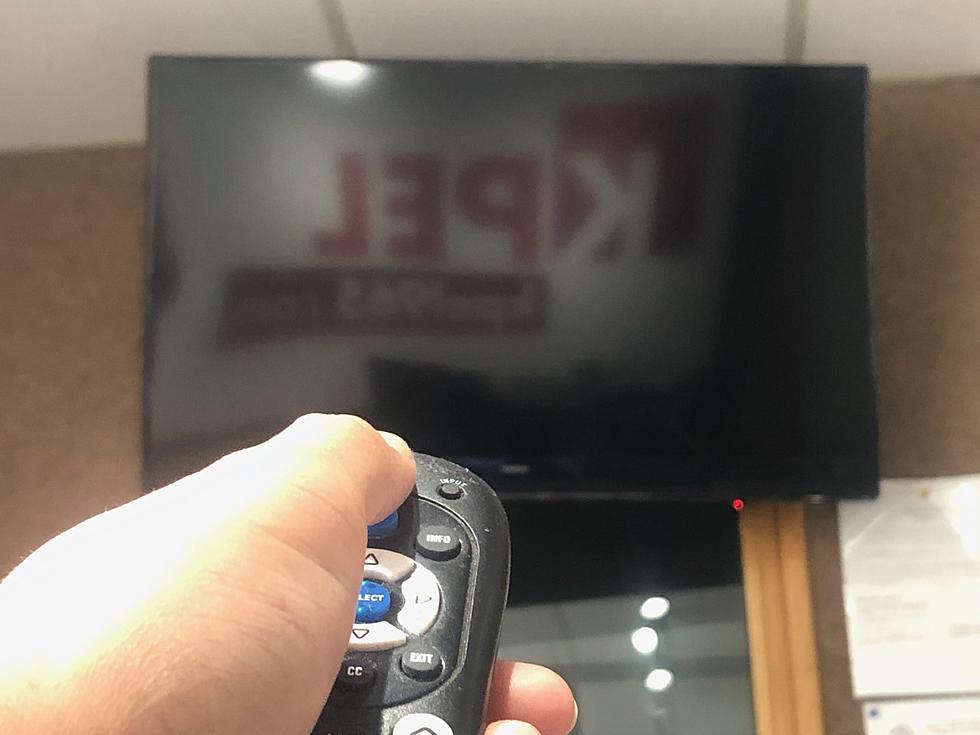 Changing Channels: News Director Returns; Another Sport Anchor Leaves
Ian Auzenne/KPEL
Normally we do only one Changing Channels story a month, but a few developments since last week's story warrant an update. Without further adieu, here's the latest in local television's comings and goings.
Former KATC News Director Returns to Southwest Louisiana
She's back!
Former KATC news director Letitia Walker will once again be covering Acadiana and Southwest Louisiana. She recently took over as news director at KPLC/Lake Charles. Walker succeeds Greg DeBrosse, who left KPLC for a position at the Weather Channel.
Walker spent nearly 15 years as KATC's news director before her tenure ended last year. During her time running Channel 3's newsroom, Walker led her staff to numerous awards, including three Emmy Awards and three Edward R. Murrow Awards. Most recently, Walker served as the executive producer for the morning show at WWL-TV/New Orleans.
Before becoming a newsroom manager, Walker worked behind the scenes at KLFY as a tape editor and writer during the Maria Placer/Dee Stanley regime. In 2002, the LSU graduate and Chalmette native moved to KATC, where she was a reporter and fill-in anchor.
Walker joins another KATC alumna in the KPLC newsroom. Former KATC anchor Agnes DeRouen is KPLC's noon anchor and managing editor.
Sports Director Leaving KADN/KLAF
Last week, we reported that Lafayette's Fox/NBC cluster is hiring for a number of newsroom positions. We've now learned that another position is open.
KADN/KLAF sports director Ron Snyder is leaving the station after four years there. During that time, Snyder built his brand through his "Everybody knows Ron" catchphrase and the t-shirts that bore that phrase. On his website, Snyder explains the purpose of the "Everybody knows Ron" brand.
Ron started this campaign as a tribute to everyone who needs a friend. Since graduating from college and leaving home in 2004, Ron has lived in four great cities, but he often spent holidays alone because his family couldn't or wouldn't travel to visit him. Instead of feeling sorry for himself, Ron decided to give others what he needed - a friend. So in 2013, Ron decided to watch the Super Bowl XLVII with a random senior citizen at CHRISTUS St. Joseph's Home, who turned out to be Jimmy Wayne Lowery.

Ron continued to visit Mr. Lowery until he moved to Florida. When Ron said goodbye, a sad Mr. Lowery said, "I'll probably die in here alone." He died on November 10, 2016. In tribute to Mr. Lowery, Ron created the "I Know Ron™" shirts for anyone who has ever felt alone and anyone who feels it's important to befriend others. The back of the t-shirt says, "Everybody needs a Friend."
Since moving to Lafayette, Snyder has used the "Everybody knows Ron" campaign to raise money for the Jacob Crouch Suicide Prevention Services. If you'd like to contribute by buying a shirt, click here.
Lafayette Well Represented at the Final Four
Former KLFY sports anchor Madeline Adams took only a few days off before starting her new role at WVUE-TV. On Monday, she posted pictures from her perch on press row in the Superdome for the NCAA Division I Men's Basketball Championship.
KATC sports director Seth Lewis and reporter JaMarcus Fitzpatrick also posted photos from their time in the Superdome online.
And Finally . . .
We mentioned Agnes DeRouen earlier in this story. Let's take a look back to when she celebrated her 20th anniversary at KATC--20 years ago. Featuring Deborah Terrible and Scott Brazda.
Seven Forgotten Facts About Lafayette
The area now known as downtown Lafayette was first settled 200 years ago. While the street grid of that original settlement is the same as it was then, the rest of the city has grown and changed exponentially. Let's take a look at some of those changes by taking a look at some of the forgotten facts in Lafayette history.
Lafayette: 1981 vs. 2021
The Seven Modern Wonders of Acadiana
These landmarks in and around Lafayette leave us in awe and, in some cases, make us think what their designers were thinking.
More From Talk Radio 960 AM