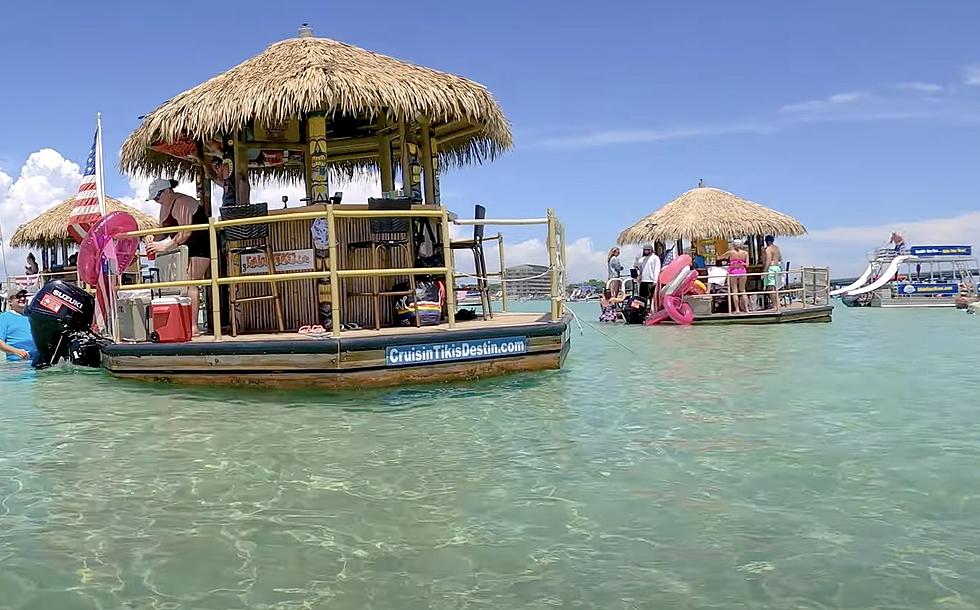 Cruisin Tikis Now a Thing For Those Visiting Crab Island in Destin, FL [VIDEO]
Cruisin Tikis YouTube
If you're going to Destin, FL anytime soon you may want to look into this.
Cruisin Tikis are becoming very popular for those who are looking to visit Crab Island and from what I hear, it is quite the experience.
Many from Acadiana who do visit Crab Island in Destin often rent pontoon boats or jet skis to reach the popular sand bar, but now there's a new attraction and way to get to Crab Island.
This floating bar will take you to Crab Island, and you even have your very own captain. Yes, no worries about you or anyone in the party having to navigate this floating bar.
Plus, the captain of this floating bar does assist with loading all that you bring for the excursion, including floats and ice chests.
Let me note here, the floating device does not come with drinks, nor does the captain serve you, this is strictly a "boat rental" with shade and a built-in bar.
The small floating device can be charted by hourly packages and from friends who have taken this ride to Crab Island they say you're definitely the talk of those on the water.
Now, I ask, can we get someone to build a few of these Tiki Bars in Acadiana?
How cool would it be to charter these on the Vermilion River and let people tour the "river" here in Lafayette?
Disclaimer, if you are the one who constructs these types of "boats" in Acadiana and business takes off for you, just remember who may have given you the idea.
LOOK: What major laws were passed the year you were born?
Data for this list was acquired from trusted online sources and news outlets. Read on to discover what major law was passed the year you were born and learn its name, the vote count (where relevant), and its impact and significance.
More From Talk Radio 960 AM