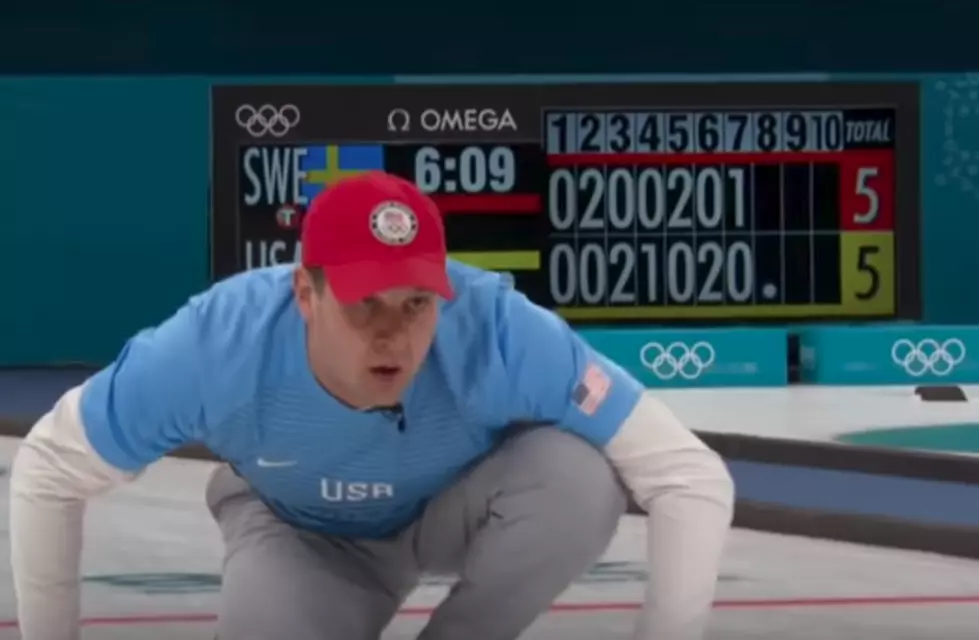 ESPY's Shun Historic Olympic Curling Achievement
NBC Sports via YouTube
To me, the only redeeming quality of the made for television event known as the ESPY Awards was the speech made by the late Jim Valvano. If you've never seen it, go watch it, it will make your day.
Last night the Disney juggernaut that is the partnership between ABC Television and ESPN put on the "sportsotainment" spectacular that featured overpaid millionaires actin' the donkey for an audience that truly had nothing else to watch on TV.
The #MeToo segment and  Courage Award presentation was inspirational. Hopefully, that will help to continue the change in culture that sports and society have needed regarding the treatment of women and the value of their contributions.
But here's my gripe, the never before achieved achievement of the U.S. Men's Curling team got left with an empty house. That's a curling term. The team was nominated in two categories. Captain John Shuster was nominated for Best Male Olympian. Okay, I can give you that one. Shaun White won for his snowboarding.
However, I don't think White's final Olympic snowboard run compared to the U.S. Men's Curling Team winning the gold medal for Best Olympic Moment. I get it Curling isn't sexy but to do something no team has never done? Really?
Shaun White was expected to win. The U.S. Curling Team wasn't expected to make the medal round. They did. They won. They won big!
I guess the ESPY's can't find it in their hearts to honor a bunch of true amateur athletes who look like a bunch of regular guys going out for a beer. A group of guys who just happen to have whipped the entire world at a sport that we, the United States, have been terrible at forever.
The U.S. Curling victory is about sports and achievement. The ESPY's are about showbiz and endorsements. I bet Coach Valvano would have voted for U.S. Curling because they never gave up, they never, ever, gave up.
More From Talk Radio 960 AM