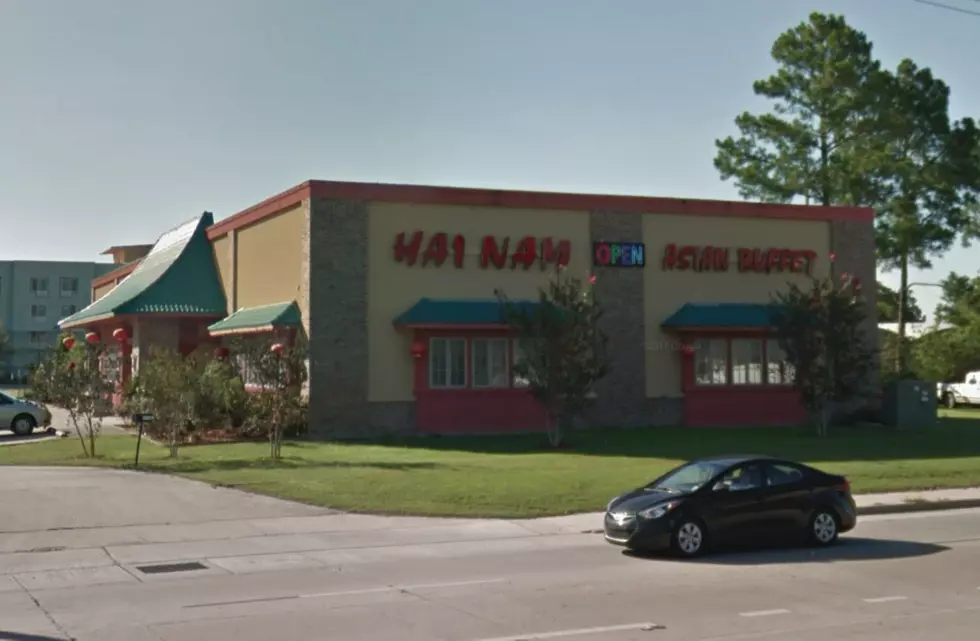 Hai Nam Buffet in Lafayette Becoming The Fiery Crab
Google Maps
There's a new restaurant set to open in Lafayette but it's going to be in a familiar location.
Hai Nam Buffet located at 2330 Kaliste Saloom recently went under new ownership and after renovations will become a new restaurant called Fiery Crab.
The Fiery Crab Juicy Seafood Restaurant & Bar will specialize in Lowcountry boil seafood.
Sounds good but what the heck is that exactly? It's a traditional type of cooking popular on the east coast.
You take shellfish, dump it in a big ole pot with veggies, sausage and other ingredients and you're in business. (Kinda sounds like a crawfish boil, huh?)
Whatever it is, it sounds delicious and unique to the Lafayette restaurant market.
Keep tabs on the progress and find out when Fiery Crab will opening at their Facebook page.
More From Talk Radio 960 AM