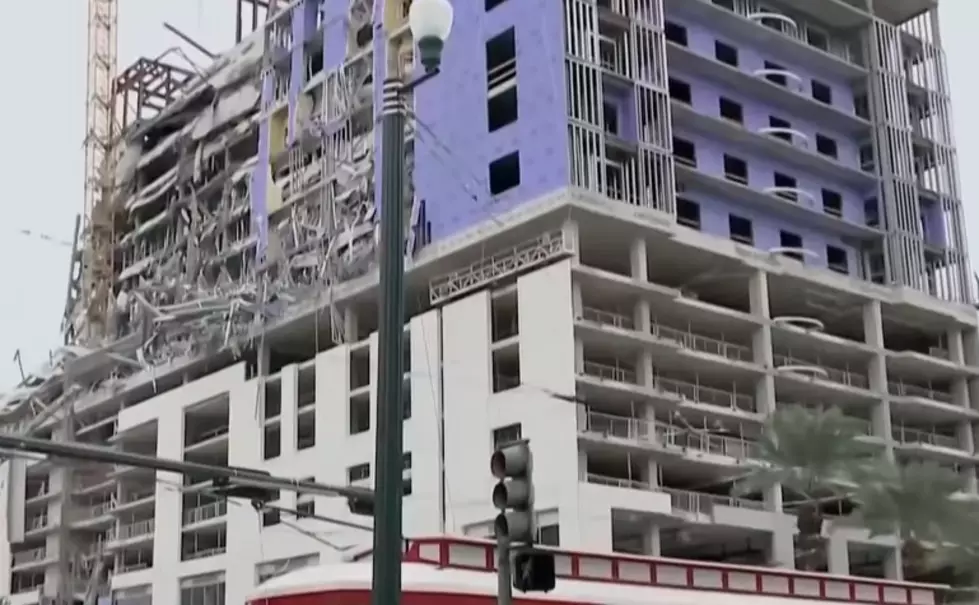 Hard Rock Collapse In NOLA Cancels 'Wicked' Performances
Today via YouTube
Many of the streets and businesses that are in the immediate area of the Hard Rock Hotel in New Orleans are closed this morning. The closures are the result of a tragic collapse that occurred at the construction site over the weekend. In that collapse at least two people were killed, a third person has yet to be located.
In response to the tragedy and because the scene around the area is quite confusing the Saenger Theatre in New Orleans has announced a change in their scheduled performances of the Broadway Musical "Wicked"
The post from the theater explains how fans may get refunds for the canceled performances.
The theater is located directly across the street from where the construction incident occurred and is currently included in the city's no-entry and evacuation zones. Those zones are expected to remain in effect for the next several days as crews continue to comb the accident scene for clues as to what caused the collapse at the site.
More From Talk Radio 960 AM