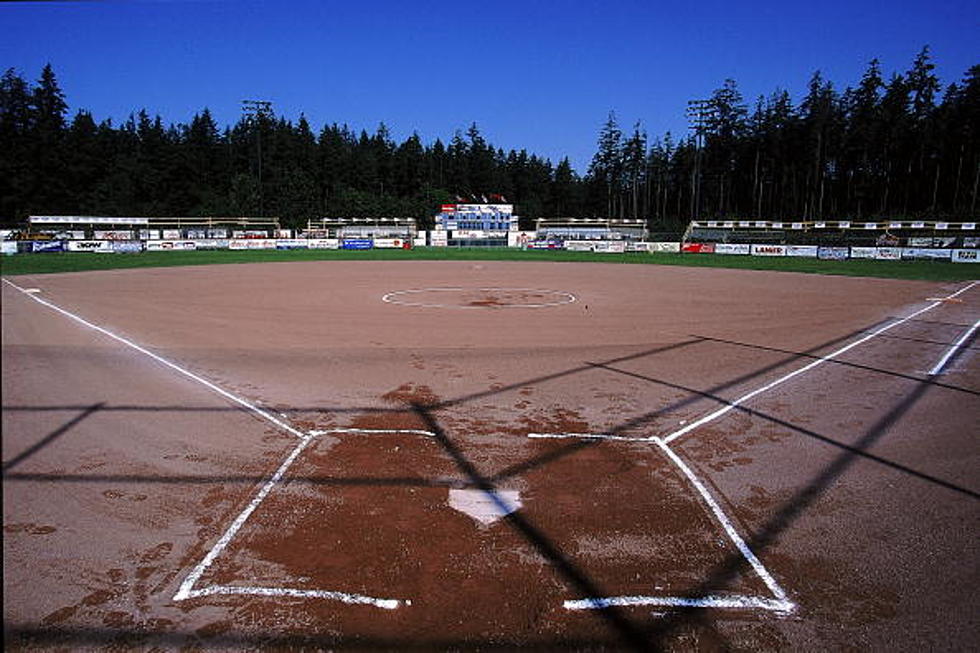 How Will The New NCAA Softball Recruiting Rule Affect UL?
Photo Courtesy: Getty Images
How will the new NCAA legislation, regarding early recruiting in college softball, affect the Louisiana Ragin' Cajuns?
After months of discussion with coaches at the high school and college levels, the NCAA Division I Council passed legislation Wednesday establishing September 1 of a student-athlete's junior year as the start date for all softball recruiting contact.
The changes, pending NCAA Board of Directors approval, are currently in effect, and while the new rule doesn't change the status of a verbal commitment, it does apply to all college prospects, regardless of any previous contact with college coaches.
The rules govern phone calls from coaches to players, off-campus visits for softball, official visits, unofficial visits and recruiting conversations at camps and clinics.
Louisiana head coach Gerry Glasco has made his program the talk of the college softball recruiting world, securing a number of early commitments from the 2021-2022 classes, that have UL ranked in the top ten by many in those respective years.
Those young ladies are still commitments, but keep in mind; commitments have always been unofficial, and unbinding.
Due to the new rule, coach Glasco won't be able to contact all of his commitments until September 1 of the junior years.
Considering that most of the high-profile commitments that the Cajuns have received are from 8th and 9th graders, that means it will be 2-3 years before Glasco is able to talk to them again.
That's a long time, and an awful lot can change.
He's a tireless, relentless recruiter, and for somebody that puts so much time and effort in recruiting as he does, it's a blow.
There is good reason, as the NCAA just wanted to give prospects more time to make informed decisions.
What was happening was most of the elite programs were offering the best 8th-9th graders in the land, hoping to get commitments from the best of the best.
If you're one of those young ladies not ready to commit, and the elite teams start to fill up their commitment list, then you might not get to sign with the school that you do eventually want to attend, because of the fact that you didn't commit early.
So, 12, 13, and 14-year olds have typically felt pressure to commit, maybe regretting their decision as they matured, and that is not a good thing.
What was happening was kids were asked to commit to a college, when those kids haven't even stepped foot on a high school campus.
So, I totally get it; these kids will not feel the pressures of recruiting so early, and will have more time to mature to make a more informed decision.
I have no issue with the rule. As a matter of fact, I see a lot of good in it.
But again; this is about how will this affect UL softball, and from that point of view, I have some concerns.
I think the new rule will hurt most mid-major schools.
The way it has been, Power 5 schools made a lot of mistakes in recruiting, getting commitments from players at such an early age.
Either those players didn't develop as expected, or others that they overlooked blossomed later. It happened a lot.
Now, the Power 5 schools don't have to offer a scholarship so early. They can wait until September 1 of a recruits junior year, giving them more time to analyze the player, which gives them more margin for error.
Recruiting for Power 5 schools was simply made easier with this rule.
Glasco is known as a great recruiter, and part of being a great recruiter is recognizing talent at a young age, while projecting that talent at the next level. He seldom has missed, so this hurts a school like UL.
The other thing is that while players will get to commit later, they'll be under more pressure to commit quickly after September 1 of their junior years.
This puts mid-majors at more of a disadvantage.
As soon as September 1 rolls around, Power 5 schools will be telling girls to either commit, or they will offer someone else, which means less visits to mid-majors by the elite prospects.
A big part of the reason UL has been so successful in recruiting has been because of the fan base, the community, the atmosphere, and the facilities.
Most of the big commitments that Louisiana received from the 2021-2022 classes were amazed by the softball culture at UL, and listed that as a big reason why they committed to the Cajuns.
One parent that I talked to said he had no idea how special of a softball place UL was, describing it as "softball Disney World".
Another told me they really weren't sold, until they made a visit to Lafayette, at which time they fell in love with everything about it.
The new rule will give the less time to come for a visit, and if they don't come for a visit, then they likely won't come.
See, while 12, 13, and 14-years old is too young to make a college choice, it's also going to be unfair to pressure high school juniors to commit in the month of September, without even visiting a number of school.
Yes, they will be more mature, and better prepared to make a decision, but because time will be a factor, it's very likely a number of them will regret making a hasty decision, and it's very likely mid-majors just simply won't have the proper time to recruit them.
Other sports have a similar September 1 of the junior year recruiting rule, but there are ways around it, like the recruit contacting the coach, or having a third party contact the school/coach, but softball has made that too a violation.
There may be/probably will be ways around the rule, but I'm not smart enough to figure it out.
So, I have mixed feelings about this new rule. Like most things, it has pros and cons.
But my first reaction is that it's probably a negative for UL softball.
Now, that doesn't mean it's the end of the world either. Glasco is a great recruiter, who will continue to bring top-flight talent to UL.
It's just now that it becomes even more difficult.
More From Talk Radio 960 AM