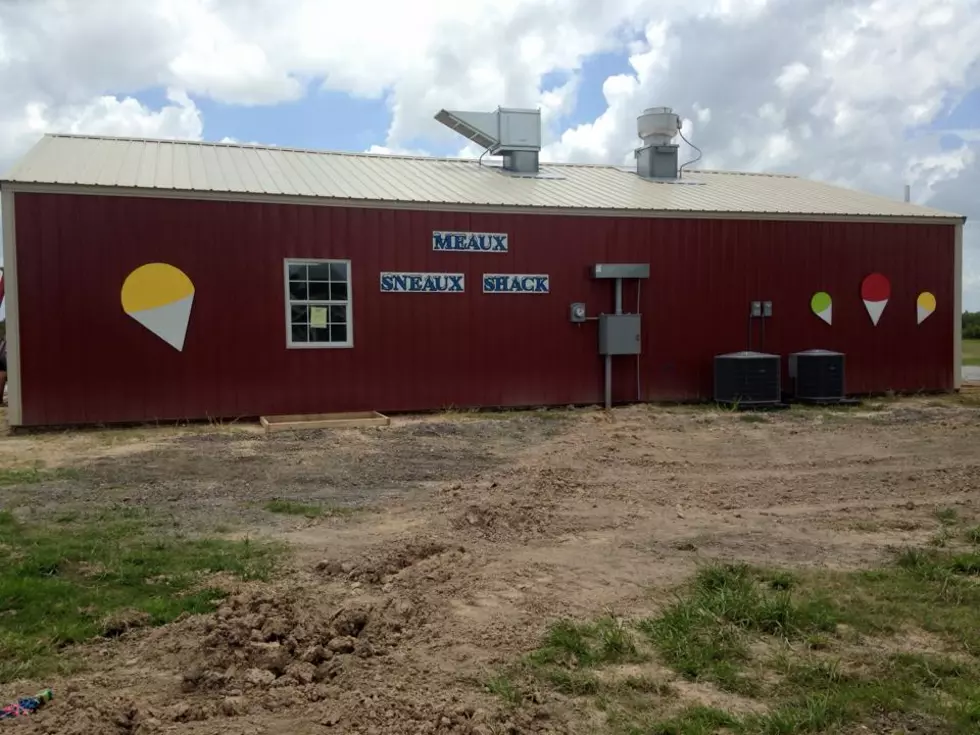 Iconic Meaux Sneaux Shack For Sale
Meaux Sneaux Shack, Facebook
For many of us in Acadiana, the warm weather months wouldn't be complete until we'd made a pass by the Meaux Sneaux Shack. It's always been an Acadiana favorite for snowballs or snowcones or whatever you want to call them. All we know is the Meaux Sneaux Shack served up our favorite flavor on a hot summer day.
I guess because we've had so many great memories there the news that the owners of the Meaux Sneaux Shack were looking to sell the business came as a surprise. Here's the post that was made on Facebook.
To tell the truth I hadn't been to the Meaux Sneaux Shack until it came up as a crowd favorite on our Best Places To Get A Snowball Survey. Once I stopped by, I was hooked. Truly some of most fun you can have with ice and still drive a car afterward.
All we can say to the current owners of the Meaux Sneaux Shack, you've been a great friend for many summertime memories. We sincerely wish the best for you. For the potential new owners of the Meaux Sneaux Shack, let's not reinvent the wheel, okay?
More From Talk Radio 960 AM