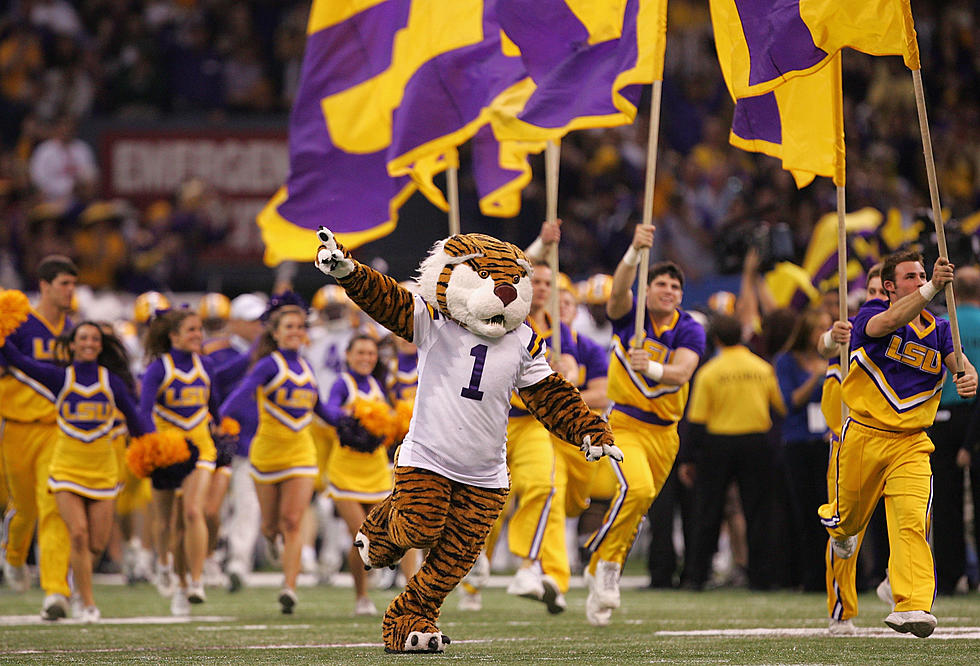 List Of Unwritten Rules For Being An LSU Fan Will Make You Laugh
Photo by Streeter Lecka/Getty Images
It was no accident that bleacherreport.com recently named Baton Rouge one of the top fifteen college cities in America.
As they put it in their report, "These charged-up Tiger fans pack into "Death Valley" for its famous night games and create one of the most intimidating advantages in all of college sports. While Baton Rouge isn't the standard college town, its incredibly deep connection to LSU football earns it a spot on this list."
It's also no accident that southernliving.com reports that last year, in 2022, LSU fans created not one, but two, earthquakes during the LSU victory over Alabama!!
Simply put, in Louisiana, LSU rules the roost!  And there are no casual LSU fans.  Our fans are die-hard, hard core purple and gold freaks!  We will even leave our LSU season tickets to a loved one in our will.  Yes, it's that serious!
So serious, that we have our own set of unwritten rules.  And there will be no concessions on these rules.  Totally unbreakable; even unbendable.
With the season opener this Sunday at 6:30 pm against Florida State, there are some who might not understand the complexities of what is now upon us.  So, if you're new to Louisiana, and you've just discovered the life of an LSU fan, we're going to help out by taking those "unwritten rules" and put them in writing.
LSU Fan Rule #1
During the fall, I will not attend anything past noon on Saturdays, unless this location will have LSU on television, and there will be snacks and beverages
LSU Fan Rule #2
Any event with LSU football takes priority over all other events
LSU Fan Rule #3
Events with SEC football take priority over all other events except LSU football
LSU Fan Rule #4
Should LSU lose 2 games in a row, I will immediately post on Facebook and all other forms of social media the immediate need for the removal of the head coach and his entire assistant coaching staff
LSU Fan Rule #5
Any time LSU is playing, I will be high strung, possibly intoxicated, loud and obnoxious, so please know this before you become offended
LSU Fan Rule #6
I will NOT apologize for chanting "Tiger Bait" to anyone who supports one of those other college teams
LSU Fan Rule #7
I will not apologize for LSU's obvious success.  We are not arrogant; we are just better than you.
LSU Fan Rule #8
I will wear LSU purple and gold apparel every Friday and Saturday of football season
LSU Fan Rule #9
If I plan to be at the deer or duck lease on game day, the technical issues of how we will watch the game must be addressed weeks ahead of time assuring there's no possible way we'll miss the game
LSU Fan Rule #10
Your stupidity is not my problem.  Weddings are for bye weeks. It's not my fault you are starting your married life proving to everyone you are a horrible planner. I won't be there but I will wish you the best of luck as soon as the game is over.
Pictures From LSU's 2022 Football Season