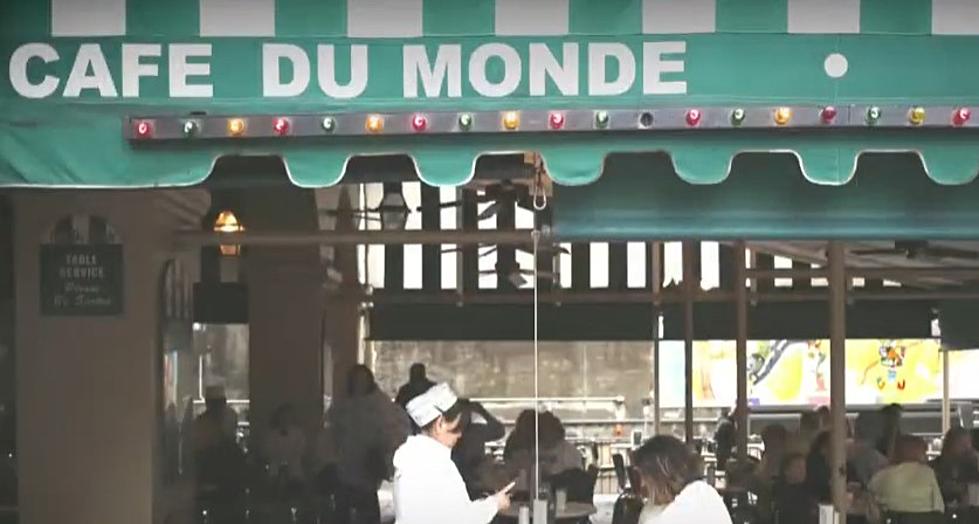 7 Things You Probably Didn't Know About Cafe' Du Monde
Facebook
Most people have heard of or have been to Cafe' Du Monde in New Orleans, LA. Making a stop at the landmark location at 800 Decatur Street is sort of a rite of passage while visiting the historic city and French Quarter. Well before the coffee shop the French Acadians from Canada brought the Beignet when they migrated to New Orleans around the 18th century.
Today there are 11 Cafe' Du Monde stands throughout New Orleans. The flagship coffee shop is still open at the riverend of the French Market at the same location since it opened in 1862. Fred Koeniger was the original owner and initially called his coffee and beignet shop, The Original French Market Coffee Stand. He would later change the name to Café du Monde.
Koeniger established Cafe' Du Monde as a New Orleans institution and its Cafe' Au Lait became famous. This delightful drink is made with milk and coffee mixed with Chicory, which was brought to America by French settlers. When Napolean blocked coffee bean imports to France from England, the French needed to find a way to stretch the regular coffee supply. They also needed to make an alternative everyone could afford.
The Chicory Plant is a part of the dandelion family, and it's entirely edible. The roots have a rich, chocolatey taste when dried and roasted. They would then mix it with regular coffee grinds to create Chicory Coffee. When Cafe' Du Monde opened the Civil War was in its second year and the Union Troops blocked the Port of New Orleans which in turn halted the import of coffee and coffee beans. This is why Cafe' Au Lait became famous and continues to be served to this very day.
Koeniger's open-air coffee shop flourished for 60 years until he retired and sold his beloved business to Hubert Fernandez in 1942. To this day the history of this famous French Quarter coffee shop continues to this day. With all of that history, here are at least 10 things about Cafe' Du Monde most people don't know.
1. What Does Cafe' Du Monde Mean In French?
Cafe' of The World or The People's Cafe' in French.
2. There Is One Food Item On The Menu
The only food on the menu is Beignets. Other than that, they sell milk (chocolate and white), coffee or café au lait, orange juice, and soft drinks.
3. They Never Close
Cafe' Du Monde is open 24 hours a day, seven days a week. The ONLY time they close is on Christmas Day or if the city is under a mandatory evacuation due to a hurricane. Seriously. The menu only has beignets, milk (chocolate and white), coffee (including café au lait), orange juice, and soft drinks.
4. Who Owns Cafe' Du Monde Today?
Jay Roman is part of the third-generation Fernandez family that's managed the famous coffee shop today.
5. How Much Are Cafe' Du Monde Beignets?
Served in orders of three, a plate of the famous Beignets is less than $3.
6. Iced Coffee and Soda Made The Menu 35 Years Ago
 Cafe' Due Monde didn't serve iced coffee or soft drinks until 1988.
7. Make Sure You Have Cash
Be prepared. This legendary coffee shop does not accept credit cards. It has been cash-only since it opened in 1862.
.
What Are the Signature Drinks From Every State?