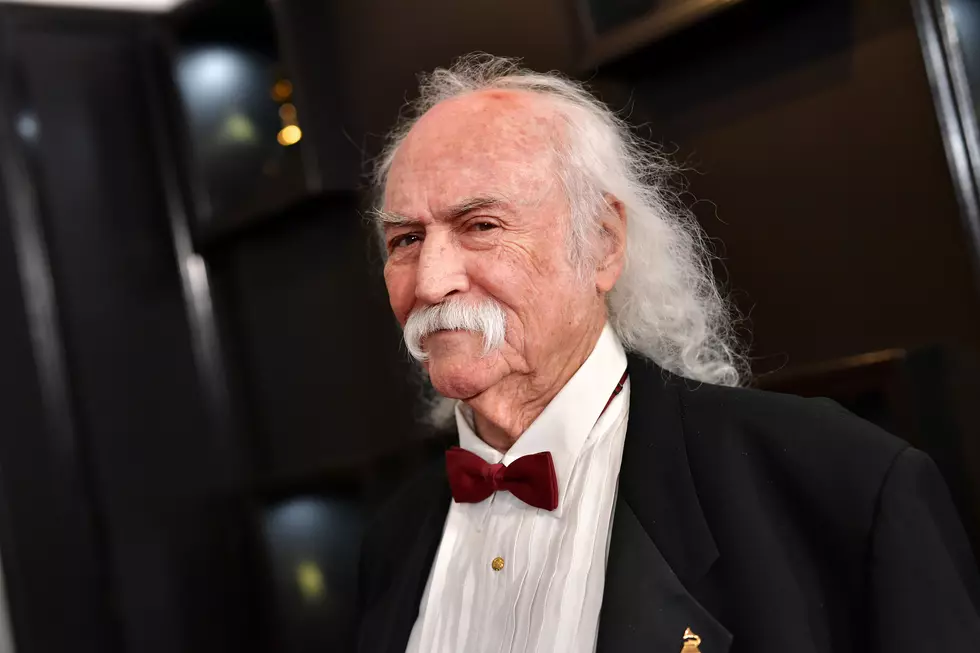 Musician, Guitarist and Songwriter David Crosby Dead
Photo by Emma McIntyre/Getty Images for The Recording Academy
Singer, guitarist and songwriter David Crosby has died putting an end to a career lasting six decades.
The world learned of Crosby's death In a statement from his family stating his death comes after a "long Illness".
David Van Cortlandt Crosby is known and admired for his timeless harmonies and his demand for perfection. Crosby had a career that spanned 60 years which included a solo career in addition to being a founding member of both the Byrds and Crosby, Stills & Nash.
He shot to fame in the 1960s with the No. 1 hit song "Mr. Tambourine Man" from 1965 with his first band the Byrds.
His career wasn't always easygoing as those who worked with Crosby claim he wasn't always pleasant to work with. His temper had a lot to do with his departure from the Byrds. He had the same struggles with the members of Crosby, Stills & Nash.
David Crosby Dead After Long Illness
In 1994 David Crosby received a liver transplant which was paid for by Phil Collins. His liver problems were caused by hepatitis C.
The transplant was very controversial at the time, as the public thought he received a liver relatively fast because of his celebrity. David Crosby was 81.
CHECK IT OUT: Top 100 '70s Rock Albums
More From Talk Radio 960 AM