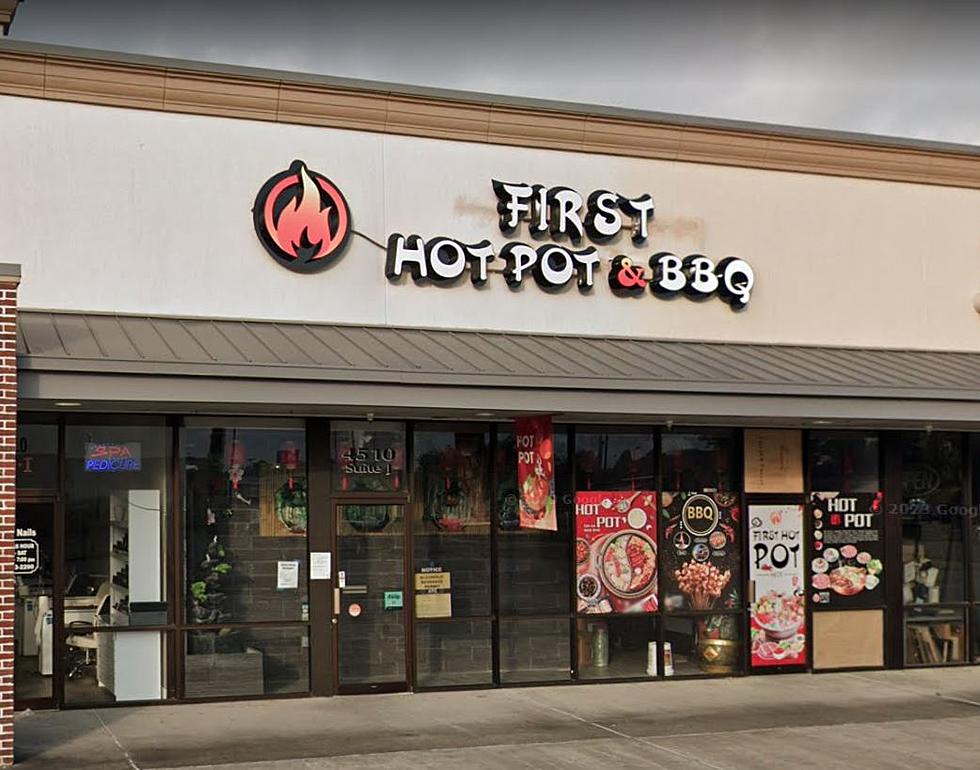 Lafayette's First (and Only) Hot Pot Restaurant Set to Open in June
Google Maps
In the ever-evolving restaurant scene in Lafayette, it looks like there is something new, cool, and different coming to an old location.
A restaurant called First Hot Pot & BBQ will soon be opening at 4510 Ambassador Caffery Pkway, Suite 3.
To be exact, that is the old Royal Curry Indian Cuisine location. That once-popular restaurant closed for good back in October 2022.
Back to what's coming to this location...
What exactly is "hot pot"?
In a post on their social media, the owners simply explained exactly what a "hot pot" eatery is all about.
They posted in part: "Hot pot is an interactive dining experience where you cook a variety of fresh ingredients in a simmering pot of flavorful broth."
When will Hot Pot & BBQ be opening?
It appears that the restaurant has already held a soft opening and is ready to welcome customers soon.
While no exact date has been announced for their official opening, the proprietors did say it is happening in June.
We cannot wait to check out this new concept (at least for Lafayette). It really looks like it is going to be a hit amongst restaurant-goers in the area.
10 Best Cajun/Creole Seasonings
There are lots of amazing Cajun and/or Creole seasonings around Acadiana. However, we asked you, and here are the top selections.
More From Talk Radio 960 AM