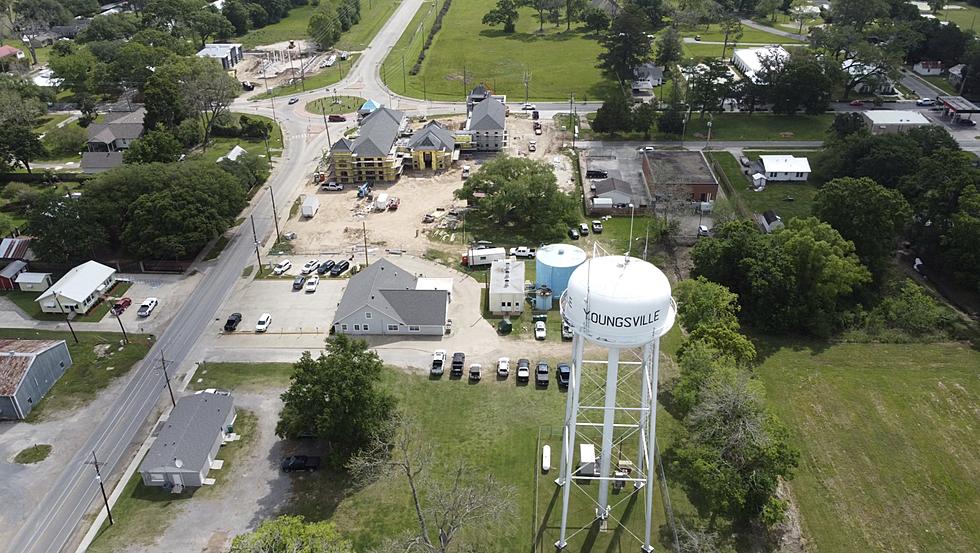 Youngsville, Louisiana Named One of the Best Places to Live in America
City of Youngsville
We all know that Acadiana is a very special place to live, work, and raise our families. Turns out we're not the only ones who know how great our area is...
Youngsville Named One of the Best Places to Live in America
The City of Youngsville has truly been living its best life with incredible, prosperous growth over the past 10 years or so.
Youngsville has experienced fantastic residential and commercial development almost at break-neck speed.
Known for its family-friendly atmosphere, excellent schools, and a strong sense of community, Youngsville has truly become a destination in Acadiana.
Youngsville also offers various recreational activities, including parks, sports facilities, and a vibrant downtown area with shops and restaurants, and it almost seems as if they're just getting started.
The folks over at 24/7 Wall St have recently released their list of "Best Places to Live in America" and, you guessed it, Youngsville has made the list!
According to 24/7 Wall St., over two dozen metrics were compared when compiling their list such as "affordability, economy, quality of life, and community."
They were so impressed with the City of Youngsville, 24/7 Wall St. not only named it the best city to live in Louisiana, but one of the best cities to live in America.
From USAToday.com -
Youngsville
Population: 10,878
5 yr. population change: +41.5 percent
Median home value: $222,300
Median household income: $94,564
Of course, talking about Youngsville being one of the best places to live in America wouldn't be complete unless you talk about the amazing sports complex, and rightly so.
From USAToday.com -
"Youngsville residents have benefited from a 70 acre, multi-million dollar sports complex since its completion in 2014 and a recreation center that opened in 2016.
The facility boasts 10 tennis courts, six soccer fields, five baseball fields, batting cages, a fishing pond, a one-mile walking path, and a playground."
Cheers to you, Youngsville!
Read more over at USAToday.com.
LOOK: The 25 least expensive states to live in