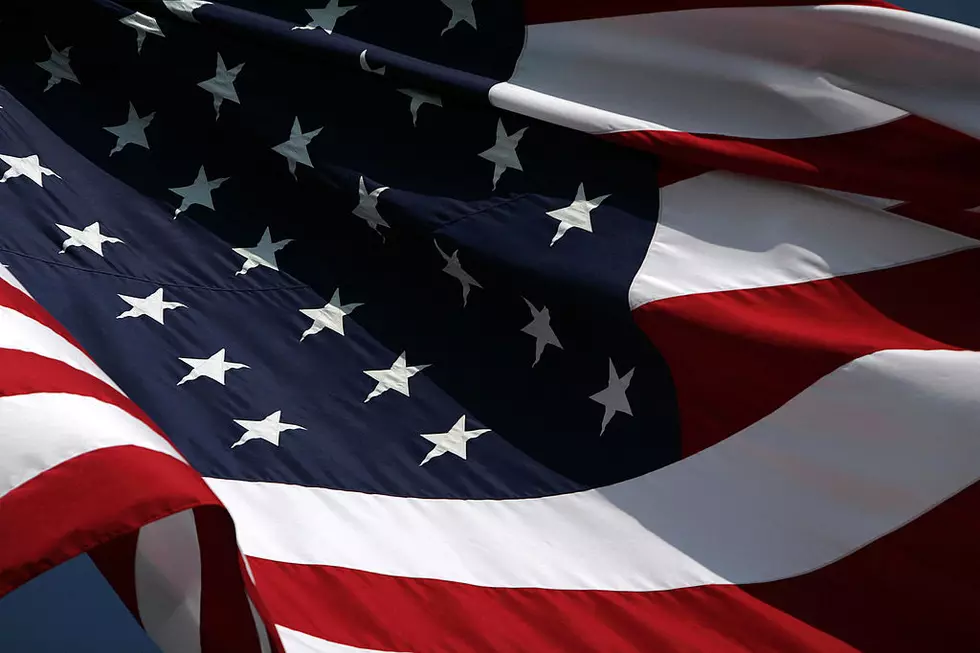 Texas A&M-Corpus Christi Baseball Player Goes Viral With National Anthem Performance
(Photo by Ronald Martinez/Getty Images)
CORPUS CHRISTI, Tx. (KPEL News) - Tre Jones III had a Senior Day he will never forget as his performance of the Star-Spangled Banner will be remembered for quite some time.
And he's not even a Senior.
Jones is a Junior outfielder for the Texas A&M-Corpus Christi Islanders, who were hosting the Incarnate Word Cardinals from San Antonio over the weekend. The Houston, Texas, native just finished a solid regular season an a designated hitter. According to goislanders.com, he was third on the team in batting average (.318), third on the team in home runs (6), and second on the team in RBIs (38).
On Saturday, Jones was honored with being allowed to perform the U.S. National Anthem. Delivering the Star-Spangled Banner before a sporting event is usually done by singers, either those who are well-known or those who are hoping to advance their careers. Long known as America's pastime, delivering the National Anthem before a baseball game is about as patriotic as it gets.
When you watch Jones' delivery of the Star-Spangled Banner, you will see why he was given the honor of performing it. When someone performs the song with an instrument instead of by singing it, there is that risk of it being difficult to follow. Jones' electric guitar version of the National Anthem, though, was well-done and has gone viral across the country.
Watch Islanders Baseball Player Perform the Star-Spangled Banner
What a performance!
Check Out The 10 Most Patriotic States In America
See 20 Ways America Has Changed Since 9/11
For those of us who lived through 9/11, the day's events will forever be emblazoned on our consciousnesses, a terrible tragedy we can't, and won't, forget. Now, two decades on,
Stacker
reflects back on the events of 9/11 and many of the ways the world has changed since then. Using information from news reports, government sources, and research centers, this is a list of 20 aspects of American life that were forever altered by the events of that day. From language to air travel to our handling of immigration and foreign policy, read on to see just how much life in the United States was affected by 9/11.
More From Talk Radio 960 AM