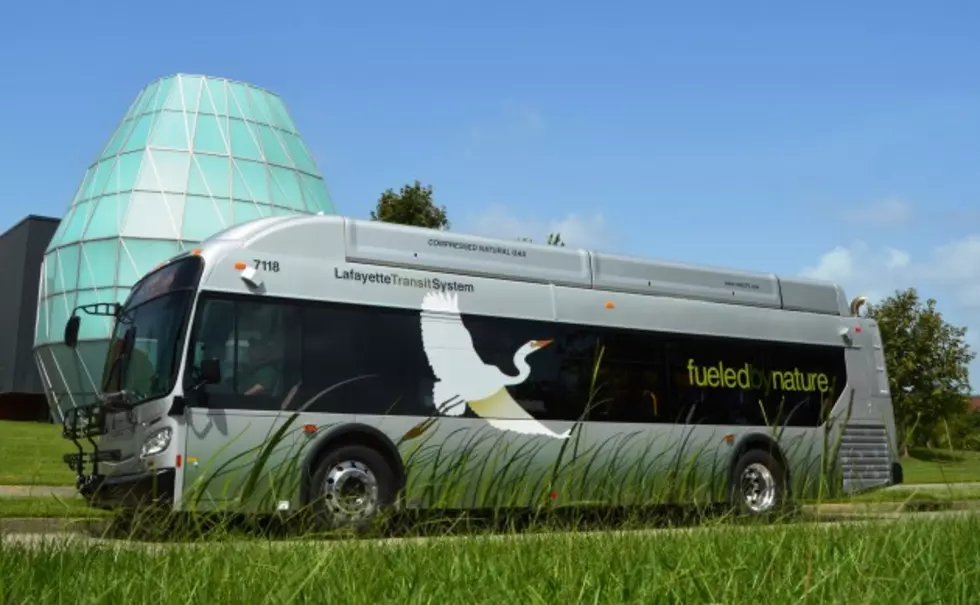 Lafayette Council To Discuss Free Bus Rides On Election Day
Submitted Photo
A Lafayette City-Parish Council member has an idea that he believes will increase voter turnout for the November 6th election. Bruce Conque has drafted a resolution that the City-Parish Council will discuss at tonight's meeting. That resolution would provide for free transportation on Lafayette Transit Systems buses on election day.
Conque's resolution is not without controversy at least one citizen's group is opposing the idea claiming that offering free rides on election day is old-fashioned electioneering. They believe that the offer of free transportation is nothing more than a thinly veiled attempt to swing the vote.
Just to be clear, according to Mr. Conque's proposed resolution the free transportation would not carry citizens to polling places. The bus service would simply run its regular routes but not collect fares on November the 6th.
Louisiana's Secretary of State Kyle Ardoin has already been asked to weigh in on the resolution and according to a report from KLFY TV 10 Ardoin said this,
If you're adding something of economic value regardless of where it's going, it could be considered to the polls or near the polls, or a possibility non-gratuitous payment or gratuitous payment to vote, and again that just doesn't fit with the spirit of the law. I understand probably the intent is just to increase voter turnout and I'm all for increasing voter turnout, but I think probably this is the wrong way to do it,
Councilman Conque has asked the council's legal team to peruse the resolution. Should there be improprieties or other issues with the resolution in its current form Conque has suggested the verbiage would be reworked and reworded or the resolution would be taken off the agenda completely.
Secretary Ardoin has suggested that his office will simply wait and see if the resolution passes. If it does then his office will take another look at the proposal and possibly take action against it.
More From Talk Radio 960 AM