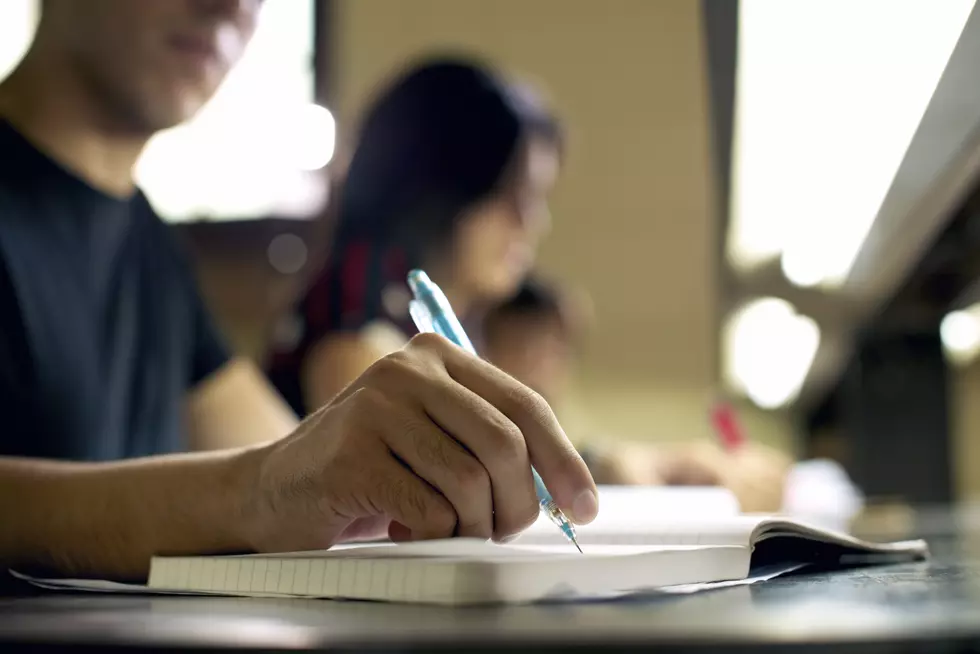 Lafayette Parish Schools Superintendent Defines Homework
diego_cervo, ThinkStock
Like a lot of you, I was taken aback by the recent policy change instituted by the Lafayette Parish School Board regarding homework. The board recently voted that homework assignments would no longer be graded. That decision left a lot more questions than it did answers.
Some of the questions we received here at the radio station were:
1. Does that mean there will be no homework for Lafayette Parish students?
2. How are students supposed to learn and practice lessons learned in class?
3. What will dogs eat if there is no more homework for them to destroy?
Lafayette Parish Superintendent of Schools Dr. Donald Aguillard issued this definition of homework as it applies to students and schools in Lafayette Parish yesterday via the LPSS website.
He (Dr. Aguillard) defined homework as the daily individual practice of skills and applications taught during class completed outside of class without threat of consequences to reinforce the mastery of standards.

 

This does not include work at home that may be part of long-term assessments or projects. As such, it is important that students receive positive, instructive feedback on their homework to support them in their efforts to master academic skills.
So, based on Dr. Aguillard's words my understanding is this.
Lafayette Parish students will be given assignments to work on and finish outside of school hours. The completion of these assignments will help the student better understand the lessons and concepts addressed in the classroom.
Those completed assignments will be reviewed by faculty members but a grade will not be issued on the work. However, teachers will likely use the assignments to asses the understanding and mastery of the subject materials contained in the assignment. Based upon those assessments lesson plans can be altered accordingly.
As far as the dog goes, there will still be plenty of junk mail, bills, and pizza flyers for your canine friends to shred and distribute all over the house.
When you think about it the whole idea really does make sense. Grading a student's performance on a skill that is newly learned is not really fair. I know my kids were often frustrated to the point of tears that they would receive a failing mark on homework that covered concepts and ideas they didn't fully understand. In some cases, with the help of dear old' Dad, they even learned the lesson incorrectly.
I understand that this is change and change is not always easy. However, as the school year goes by I think that parents and most importantly students will see the value in doing homework not for a grade but for practice and repetition which can only enforce the mastery of the lesson that is to be learned.
More From Talk Radio 960 AM