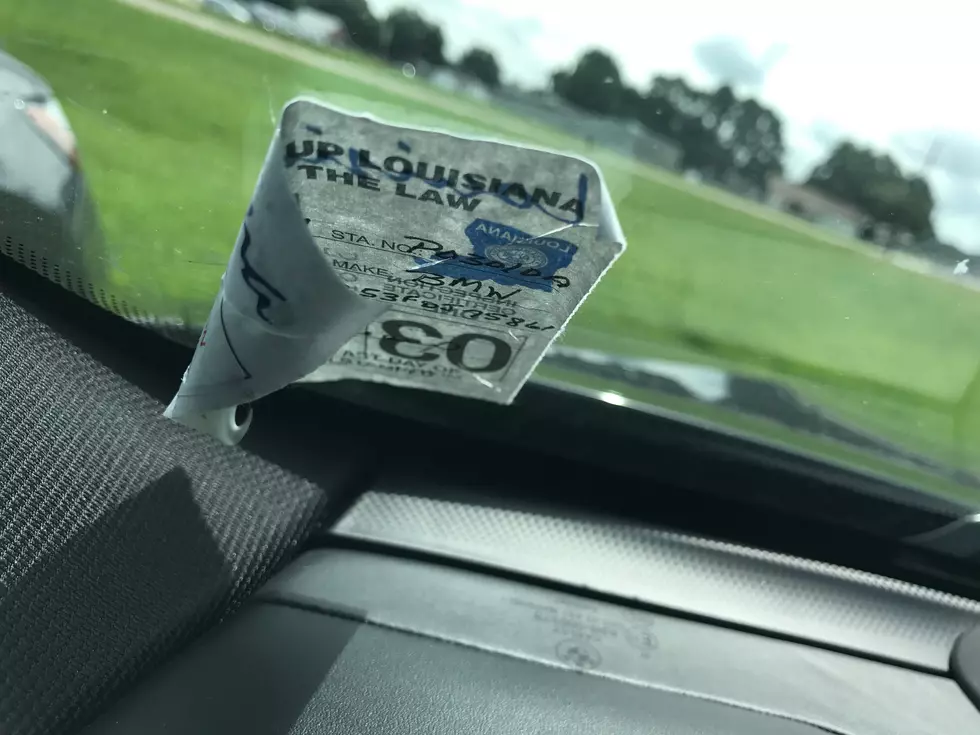 Is Your Louisiana Inspection Sticker Peeling Off? If So, Here's What You Need To Do [PHOTO]
Staff Photo
If your sticker is dying in the Louisiana summer heat, there is a simple solution.
It's a problem that first surfaced in 2013, ramping up over the last year—particularly during the sweltering summer months. According to a state agency, the reason why stickers are peeling off windshields is because a "bad batch" of them were made with glue that simply can't withstand the heat.
The southern Louisiana temps soar during the summer months, and just like in previous years, we see more and more people posting about their inspection stickers peeling right off of their windshields.
I was faced with this problem recently after getting a new vehicle, and I honestly can't believe that we are still dealing with faulty inspection stickers almost four years after the problem originally surfaced.
Wasn't there a recent discussion about getting rid of these stickers altogether? If you're like me, the idea of no sticker definitely sounds better than the wilting piece of paper that is currently hanging on to my windshield for dear life.
But our inspection stickers are mandatory, so that's not an option.
The solution? Just bring in your faulty sticker to the same Motor Vehicle Inspection place that issued it or at a Louisiana State Police office and you will receive a free replacement.
Louisiana State Troopers say while the stickers are peeling, they are still valid and they advise against you attempting to "fix" your faulty sticker with "tape, glue, or any other adhesive."
As far as helping you with this terrible Louisiana heat, you're on your own.
More From Talk Radio 960 AM