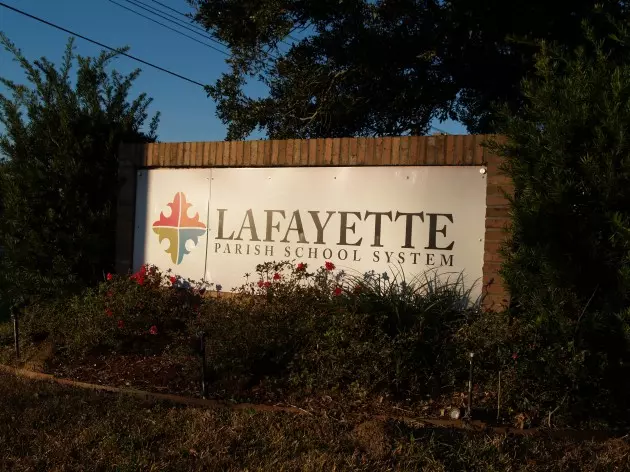 LPSS Fires Back In Response To AG's Statement
LPSS SIgn KPEL Photo
Lafayette Parish School System Superintendent Dr. Donald Aguillard has issued an open letter in response to Attorney General Jeff Landry's opinion about wording of the LPSS tax resolution.
The letter further defends the school district attorneys' assertions that the use of the term "for any lawful purpose" shows that the half-cent proposed sales tax is indeed dedicated to the replacement of 248 portable buildings within the district and is not to be used for other purposes.
The district has cited the Louisiana Attorney General's opinion (albeit, an opinion issued under Landry's predecessor) stating the language used supports the dedicated use of the funds proposed. Landry said the opinion does not support the "dedicated" nature of the resolution.
"The Opinion should not be read to support the proposition that the funds to be collect pursuant to the Proposal will be dedicated solely to the plans or projects reference therein." -- Attorney General Jeff Landry
More From Talk Radio 960 AM