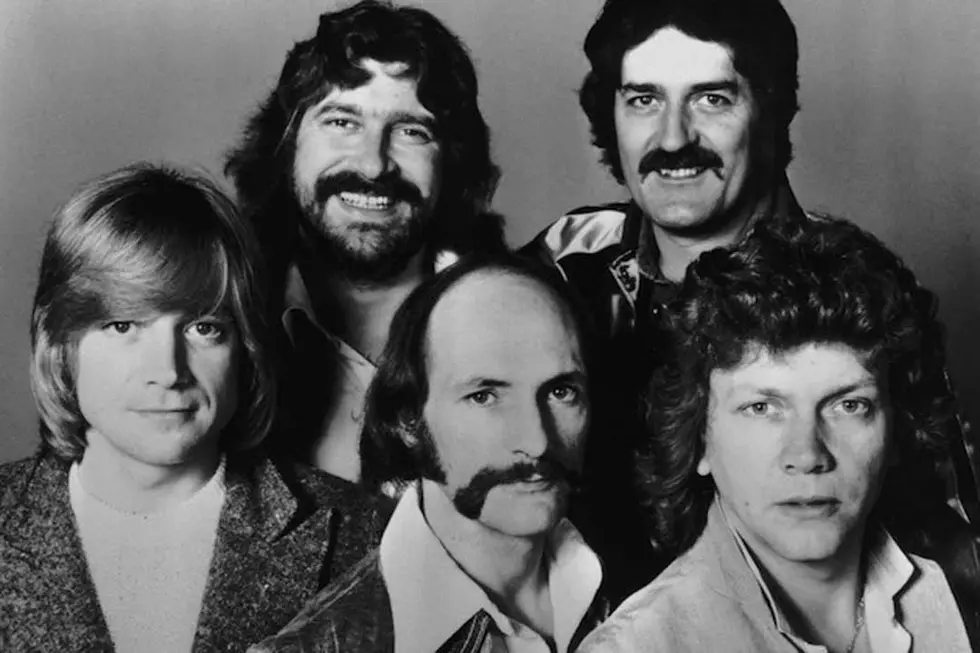 How the Moody Blues Broke Through With 'On the Threshold of a Dream'
Hulton Archive, Getty Images
A commercial breakthrough album for the Moody Blues, On the Threshold of a Dream, yielded no hit singles – but it didn't need to. Issued on April 25, 1969, the high-concept song cycle would become the Moodies first chart-topper in the U.K. and their first Top 10 hit in the U.S.
Focusing on our dreams, and how they sometimes fail us, the album arrived just as the race into space was reaching a fever pitch, but also as things were finally slowing down for the Moody Blues.
The band's previous two albums, Days of Future Passed and In Search of the Lost Chord, established the Moodies as seminal prog rockers. They'd been recorded in a flurry of activity between tours; that wasn't the case with On the Threshold of a Dream, which found the Moody Blues taking most of two months in early 1969 to record. Their confidence was at an all-time high, their imaginations soaring, and their musicianship air-drum tight after a lengthy U.S. tour opening for Cream.
The Moodies brought all of that to bear on Threshold which, though loaded with strings, still boasted a number of hooky moments early on including "Lovely to See You," "To Share Our Love," and "So Deep Within You" – the latter of which was subsequently recorded by the Four Tops, a testament to its status as a should-have-been hit. But the long-form Threshold, created of a piece and best played that way, also expands to include ambitious compositions blending psychedelia and classical.
All five members of the Moody Blues contributed songs, with co-founder Graeme Edge's "In the Beginning" – an atmospheric recitation featuring vocals by Justin Hayward, Edge and then Mike Pinder – serving as the album's launching pad.
Listen to the Moody Blues' 'In the Beginning'
"My job back then," Edge told UCR in 2014, "was to write a poem that kind of hinted at all of the various themes to make sure that people's heads were pointed in the right direction." Tony Clarke, who served as the Moodies producer from 1966-1979, played an integral role in pulling all of these seemingly disparate textures and ideas together, Edge said.
"That one more than any other album, Tony Clarke was the driving force behind that," the drummer said. "We were all very ... into the space race. Tony wanted to do [an album to show] what it felt like. To Our Children's Children [which came after Threshold] was kind of buried under stone to be dug up in 200 years with a time capsule kind of feeling. Threshold was about the journey and getting out into space, both physically and metaphorically."
Rock critics like Robert Christgau of the Village Voice hated it, comparing the Moody Blues to MOR purveyors Ray Conniff and Hugo Montenegro. "Were it not for their titanic success," Rolling Stone once sniffed. "They might easily be dismissed as an odd and overlong joke."
Instead, fans – then as now – steadfastly ignored all of that. On the Threshold of a Dream would spend a remarkable 70-week run on the British album charts.
See the Moody Blues Among the Top 100 Albums of the '60s
More From Talk Radio 960 AM