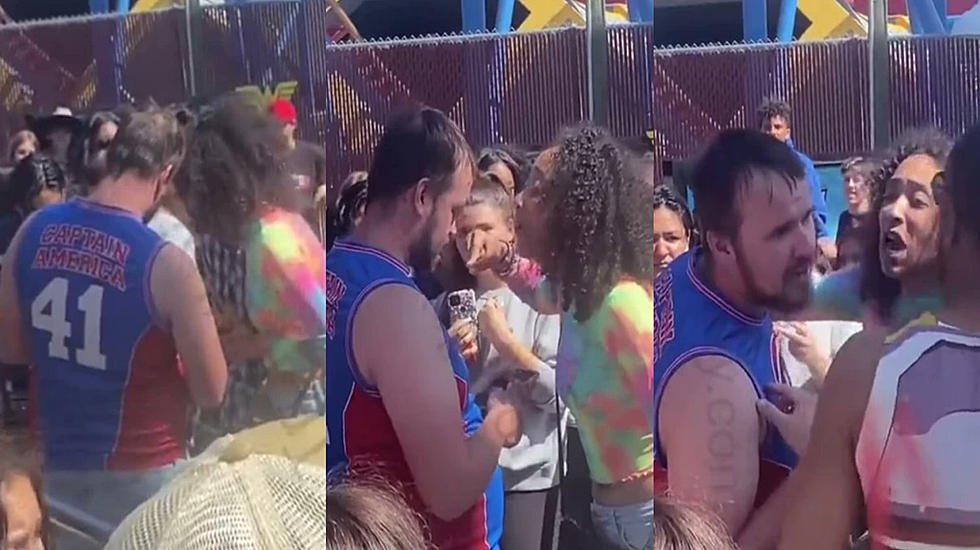 Mother Confronts Man Taking Pictures of her Child at Six Flags
Photo Credit: Twitter(X)/@TheSDPadresFan
You can never be sure who's being creepy and outright wrong in public. One family found that anything can happen, even at an amusement park like Six Flags.
A video was posted on social media that has gone viral now, but a mother caught a man taking pictures of her child at Six Flags.
The mother just so happened to see the man out of her peripheral vision before she confronted the man. When she confronted him she asked to see his gallery and when she did she stated why do you have pictures of my daughter on your phone. A man on the side overheard and was telling people either he will go to jail or the man who was taking the pictures would. The mom ended up getting the man to delete these photos and before the video ended she called him a pervert.
Social Media Reacts To What Took Place At Six Flags
We don't know if the police ever got involved but hopefully they did because no child should ever have to experience this. And when you think about the location, how many pictures could this guy have taken and how many times could he have gone to that amusement park? Six Flags is supposed to be a place of happiness where people don't have to deal with this sort of bs. Hopefully, the authorities got involved.
Venomous Snakes in Louisiana
Iconic Lafayette Dance Floors
More From Talk Radio 960 AM