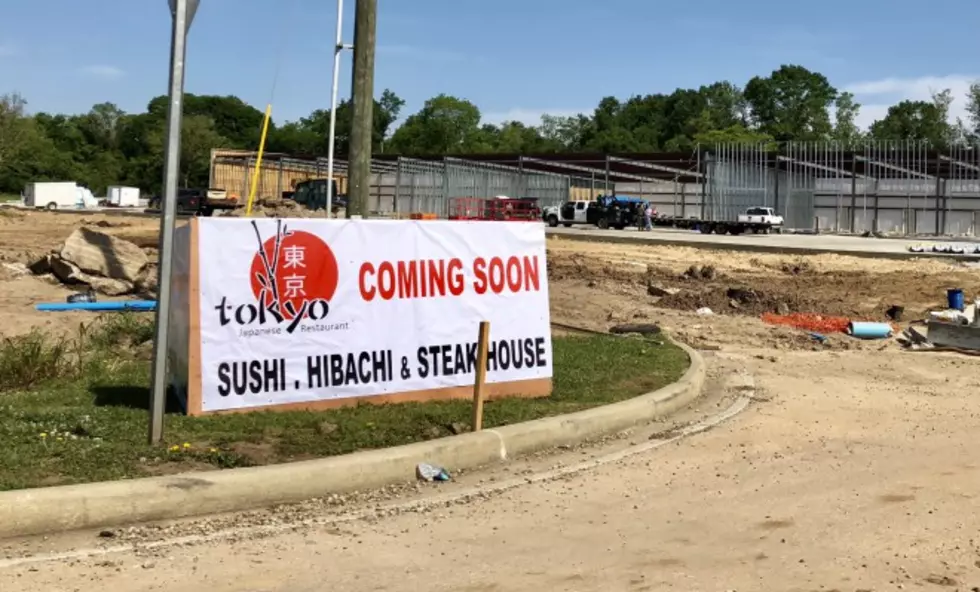 New Shopping Center in Carencro Features Hibachi, Cupcakes, Dollar Tree and More
Developing Lafayette
As a resident of Carencro and someone who travels the roundabout by Super 1 Foods nearly every day, I was happy to see a particular sign go up recently.
The sign was for the upcoming Tokyo Sushi, Hibachi & Steakhouse that will be housed in the new Connoly Park development. This will actually be the fifth location for the parent company, Tokyo Japan, who also have restaurants in Jennings, Abbeville, Crowley and Baton Rouge.
The company expects the new Carencro location to open in the fall of this year.
According to Developing Lafayette, there will be several other great companies opening up in the shopping center.
Carencro Nails
Cricket Wireless
Dollar Tree
Pizza Hut
Smallcakes Cupcakery & Creamery
As we've all seen, the Carencro area has been surging with new businesses over the last few years and that doesn't appear to be stopping anytime soon.
The new North Point Center located where the old Desperado's was, is set to open soon with La Pizzeria, Tropical Smoothie Cafe and Marble Slab.
And then of course a few weeks ago we heard about the new Billy's Boudin coming to the Pont des Mouton exit along with a convenience store.
More From Talk Radio 960 AM