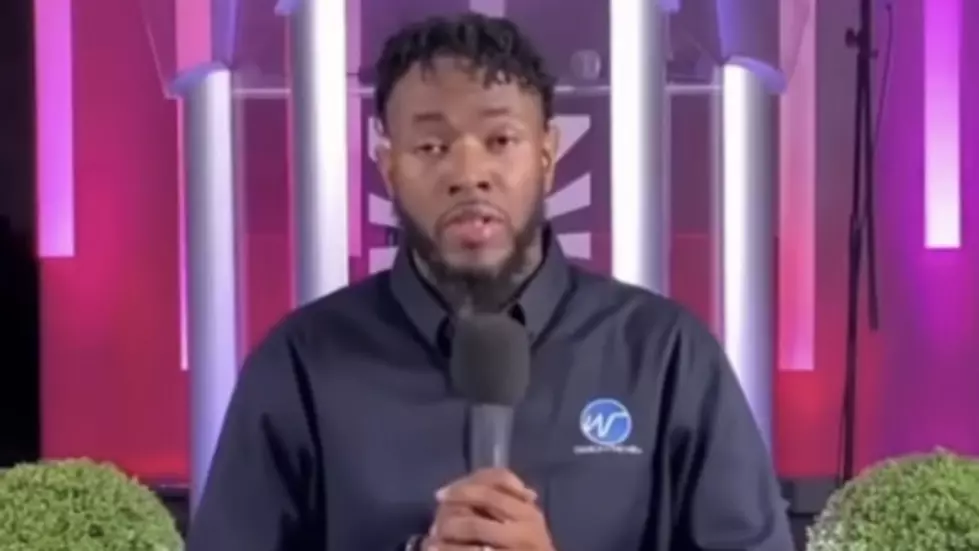 Pastor Apologizes after Calling Congregation 'Poor, Broke, Busted, and Disgusting' for Not Buying Him a Watch
Instagram via @hollywoodunlocked
After a clip from a sermon went viral, one pastor is now issuing an apology after seemingly calling his congregation, "... poor, broke, busted, and disgusting". Apparently, the pastor was showing his displeasure after not receiving a designer watch from the congregation.
For many, the church is a place to go to find guidance, inspiration, and love. But one church in Kansas City recently got quite the sermon from their pastor who had some choice words for the congregation.
A report says Carlton Funderburke, Senior Pastor of Church at The Well in Kansas City, has issued an apology after a clip from a live stream of his sermon has gone viral. In the viral clip, the pastor seemingly calls his congregation, "... poor, broke, busted, and disgusting".
Funderburke reportedly says that even though there is context behind the content of the clip, no context would be enough to make up for the pain that he has caused through his words. The pastor goes on to say, "I have spoken to those I am accountable to and have received their correction and instruction. I have also privately apologized to our church who has extended their love and support to me", per the report.
In the viral clip, the pastor can be heard referring to "cheap sons and daughters of the church" who were apparently not honoring him properly. Reports say that a Movado watch was mentioned, as the pastor had apparently asked for it last year but still didn't receive it.
The pastor went on to mention restaurants and designer fashion brands, seemingly suggesting that the congregation was spending their money on personal items and food.
Pastor Calls Congregation, "Poor, Broke, Busted, and Disgusting" - Later Apologizes
See the video of the original moment plus the apology shared by @hollywoodunlocked on Instagram below. Click the right arrow on the right side of the screen to continue on to the next clip.
Check out the full report from @complex on Twitter here.
Stunning River Ranch Home for Sale: $4.98 Million Dollars
More From Talk Radio 960 AM